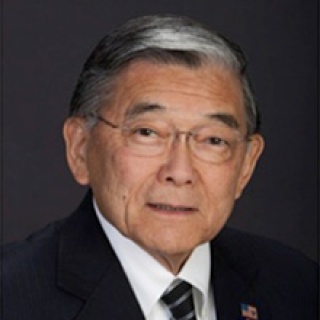 NORMAN YOSHIO MINETA
USA
Former United States Secretary of Transportation
Norman Y. Mineta is the President and CEO of Mineta and Associates, LLC and former U.S. Secretary of Commerce, and U.S. Secretary of Transportation. He is well known for his work in the areas of transportation—including aviation, surface transportation, and infrastructure—and national security. He is recognized for his accomplishments in economic development, science, and technology policy, foreign and domestic trade, budgetary issues, and civil rights.
Mineta's career in public service has been both distinguished and unique. For almost 30 years, Mineta represented San Jose, California, first on the City Council, then as mayor, and then as a member of the U.S. Congress. In 2000, President Bill Clinton appointed Mineta Secretary of Commerce. There, Mineta was known for his work on technology issues, achieving international cooperation and intergovernmental coordination on complex fisheries issues, and streamlining the patent and trademark process.
President George W. Bush appointed Mineta Secretary of Transportation, where he served until 2006. Following the horrific terrorist acts of September 11, 2001, Mineta grounded all aviation flights and then guided the creation of the Transportation Security Administration—an agency with more than 65,000 employees— marking the largest mobilization of a new federal agency since World War II.
Recognized for his leadership, Mineta has received numerous awards, including the Presidential Medal of Freedom—the highest civilian honor in the United States—and the Wright Brothers Memorial Trophy, which is awarded for significant public service of enduring value to aviation in the United States.