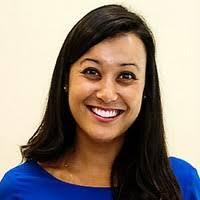 In 2013 during my second year at university in the US, I made a goal to pursue an internship in my home country of Japan that summer. I was lucky enough to find Ashinaga through some research, then reach out and secure a spot for their first-ever summer internship program based at the Tokyo Kokorojuku.
I was grateful to spend most of the following year of 2014 on the African continent, a part of the world with which I was developing a deep connection. Following a study abroad program at Rhodes University in Grahamstown, South Africa, I had the privilege of working with Ashinaga Uganda as an intern at the Rainbow House in Nansana.
Two years into my professional journey, I learnt of the AAI, Ashinaga's newest program dedicated to global higher education access for African students. When a position opened up at the US office in 2017, I couldn't pass up pursuing the opportunity. Now at three years full-time with Ashinaga, I am grateful to continue learning from and contributing to an organization that so profoundly expanded my global perspective during some of the most formative months of my life.