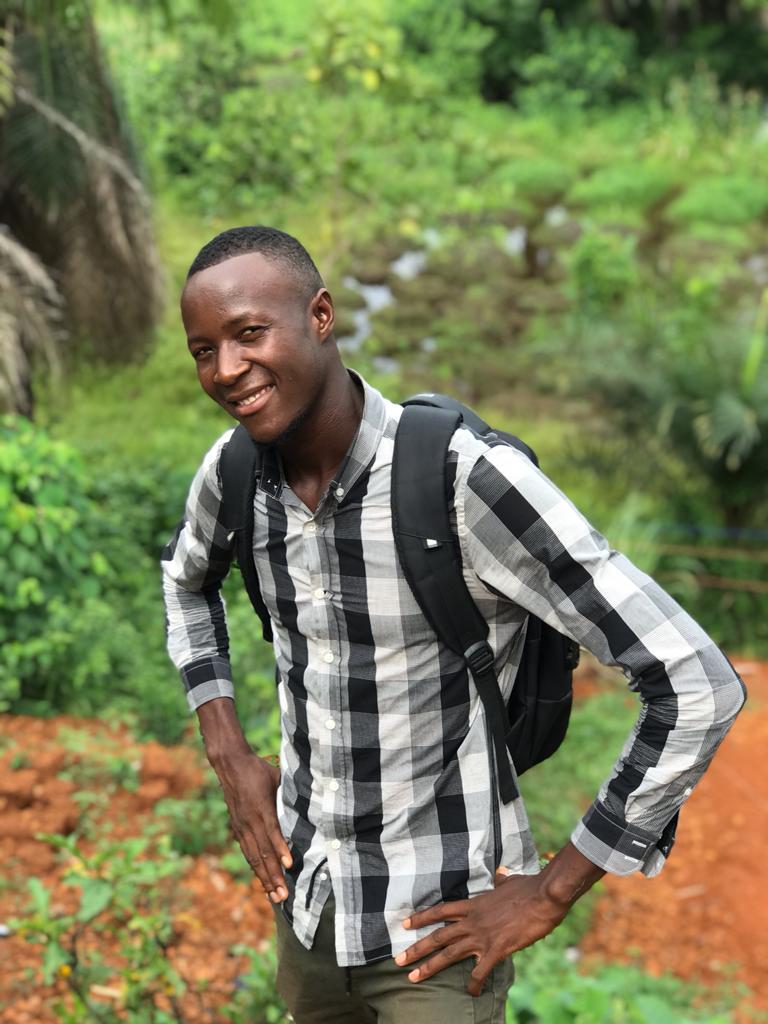 Mustapha
Country: Sierra Leone University: University of Central Lancashire Degree Course: Biomedical Science Expected Graduation: 2025 Internship: Mustapha plans to complete his internship in summer 2023 or 2024
Future Ambition: I want to use my degree to establish a sustainable research institution and a centre for disease control and prevention. My future biomedical science degree will contribute to my efforts in providing a functioning medical laboratory in collaboration with government institutions and other organizations such as WHO, to improve the healthcare system and its sustainability. My country is exposed to multiple health dangers and has one of the leading causes of deadly diseases from malaria, as well as lower respiratory infections, diarrhea, tuberculosis, stroke, HIV/AIDS and meningitis. I aim to establish a medical centre where I can help the less privileged. I want to contribute to nation-building and to make my country independent by increasing access to a quality healthcare system.
However, as I have always aimed at becoming a social entrepreneurial and a philanthropist, I am acquiring technological skills ranging from website development to administration, investing my knowledge into technology to boost the tech industry. Becoming a social actor, a mentor, and a leader has always been my interest, with my motivation being to invest into young people's leadership through mentorship.
Establishing the Young Africans Alliance Academy, a nonprofit organization that is committed to support the young generation to achieving their desired goals, is an effort to pay it forward, after the support given to be by Ashinaga. My leadership as the president and founder of the organization has enabled me to collaborate and network with various organization across the country and the continent. I am committed to supporting the young potential with education, career development, social action engagement and leadership. As such, we have provided an excellent e-learning platform to power the education sector through learning via our portal for free, to help students thrive before progressing onto university. This astonishing movement was an inspiration from the Ashinaga Africa Initiative's effort in sub-Sahara Africa. It is believed that today's little moment comes to be tomorrow's precious memory. I want to continually innovate in a way that stands out and shines a light for others to see.