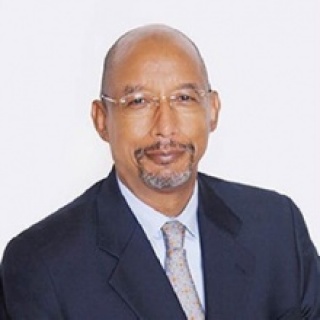 IBRAHIM ASSANE MAYAKI
Niger
Chief Executive Officer, NEPAD Planning and Coordinating Agency (NEPAD Agency) (NEPAD=The New Partnership for Africa's Development) President of the Sahel and West Africa Club Former Prime Minister of Niger
Since 2009, Mr Mayaki is the Chief Executive Officer (CEO) of the New Partnership for Africa's Development (NEPAD) Planning and Coordinating Agency, head-quartered in Midrand, South Africa.
Prior to this, he was the Executive Director of the Platform in support of Rural Development in West and Central Africa in Dakar (2004-2009).
He is a former Minister of Foreign Affairs and Prime Minister of Niger (1996-2000).
He served as guest Professor at the University of Paris XI (2000-2004), and as a Professor of Public Administration in Niger and Venezuela.
From1987 to 1996 he was a Senior Executive in the uranium industry in Niger.