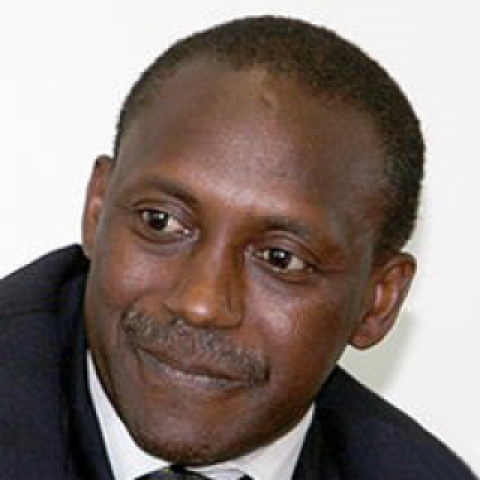 KANDEH K. YUMKELLA
Sierra Leone
Former United Nations Special Representative of the Secretary-General for Sustainable Energy for All
Kandeh Yumkella is former United Nations Under-Secretary-General and Special Representative of the Secretary-General for Sustainable Energy for All and Chief Executive Officer of the initiative. As pioneer CEO, he mobilized global action towards a sustainable energy future and responsible for the planning and implementation of the initiative as well as engaging with the leadership of relevant stakeholders in government, businesses, academia and civil society at the highest level to advocate for and promote sustainable energy for all.
A distinguished development economist and an expert in agricultural economics with over 25 years of international experience, Dr. Yumkella previously served as Director-General of United Nations Industrial Development Organization (UNIDO) for two four-year terms (2005-2013). He was the first from Sub-Saharan Africa to have been elected to the position having worked in various high-level policy positions in the organization, including as Special Adviser to two previous Directors-General and as Director of the Africa and Least Developed Countries Regional Bureau as well as Representative and Director of the first UNIDO Regional Office in Nigeria. As former chair of UN-Energy (2008¬2015), he brought a renewed and vital focus to global energy issues and led the coordination of the United Nations response to energy issues.
A recipient of numerous international awards, Dr. Yumkella is a former Minister for Trade, Industry and State Enterprises and holds a BSc in General Agriculture from Njala University College, Sierra Leone; MSc in Agricultural Economics (Cornell University) and a PhD in Agricultural Economics, University of Illinois.
Mr. Kofi Annan said that working for the UN is the same as working for humanity. Working as a Kenjin-Tatsujin for the council and assisting orphaned children in Africa also has the same meaning as work for humanity. It is an honor and pleasure for me to be able to serve on the Kenjin-Tatusjin Council and I am ready to work toward the project's success. I am sure I will be able to help give hope to children in Africa.