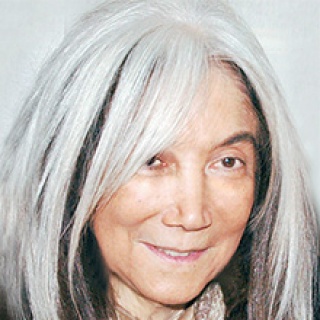 MARIA KODAMA
Argentina
President of the Borges International Foundation
María Kodama (born March 10, 1937) is an Argentinian writer, translator, teacher, and executor of the estate of the Argentine writer Jorge Luis Borges. In 1975, Kodama became Borges's literary secretary and had the opportunity to assist him in his frequent travels abroad during his later years, when he received many invitations from institutions from around the world. Kodama helped Borges write, as he had lost his sight. She collaborated with him in Breve Antología Anglosajona (1978) and Atlas (1984, an account of their travels together) and in the translation of the Younger Edda by Snorri Sturluson. She is president of the Fundación Internacional Jorge Luis Borges, which she founded in Buenos Aires in 1988. In May 2018, she held a photo exhibition paying homage to Borges at La Termica in Málaga, Spain, entitled Exposición 'Borges & Kodama: Encuentro Infinito.'
It is highly remarkable that you have reached your centenary tirelessly working to help others through education, the only means to make Man free. You have cared for the most dramatically needy, the orphans, many of whom were left defenseless by the wars that took and still take place in the region. Having chosen sub-Saharan Africa to continue your work is an enterprise worth praising.
I have come to know the comments by the protagonists of this miracle, whose ages do not go beyond 20 and whose origins are Uganda, Benin, Kenya, Tanzania, Mozambique. Their insights are truly touching. They show hope in self-realization and above all, they are grateful for what you have taught them: solidarity. Evidence of this is the effort of these young people to give back what they have received making it possible to foster the noblest of exchanges.
I wish you another century of achievement. Courage and May success continue!