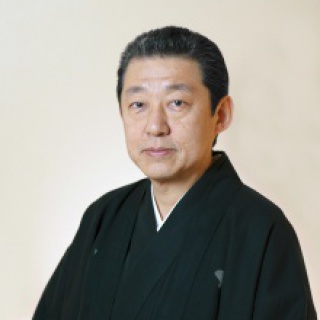 SOSHITSU SEN
Japan
Chado Urasenke Grand Master
Born in Kyoto Prefecture. Graduated from Doshisha University, Kyoto.
Became ordained as a Buddhist monk by Zen master NAKAMURA Sojun, chief abbot and master at the monks' training hall of the Rinzai sect temple, Daitokuji.
After Zen Master NAKAMURA Sojun's death, underwent Zen training under Zen master MORINAGA Soko at the temple Myoshinji.
Is Resident Abbot of Kyoshin'an temple.
In 2002, succeeded as the 16th generation grand master (iemoto) of the Urasenke Tradition of Chado.
Past positions (partial list):
President, Kyoto Junior Chamber, Inc.
Chairman, Kinki District Council, Junior Chamber International Japan
Member of the Board, Japanese Society for Psychological Research on Emotions
Member of the Board, The Matsushita Institute of Government and Management
Trustee, The Ritsumeikan Trust
President, Japan Chapter, Young Presidents' Organization
President, Kyoto Art Center
Current positions (partial list):
Chief Representative Go-Between, Junior Club, Japan Junior Chamber Inc.
Vice President, Kyoto Convention Bureau
Member of the Board, Inamori Foundation
Committee Member, Culture and Education Commission, The Tokyo Organizing Committee of the Olympic and Paralympic Games
Professor, Kyoto University of Art and Design
Visiting Professor, Doshisha University