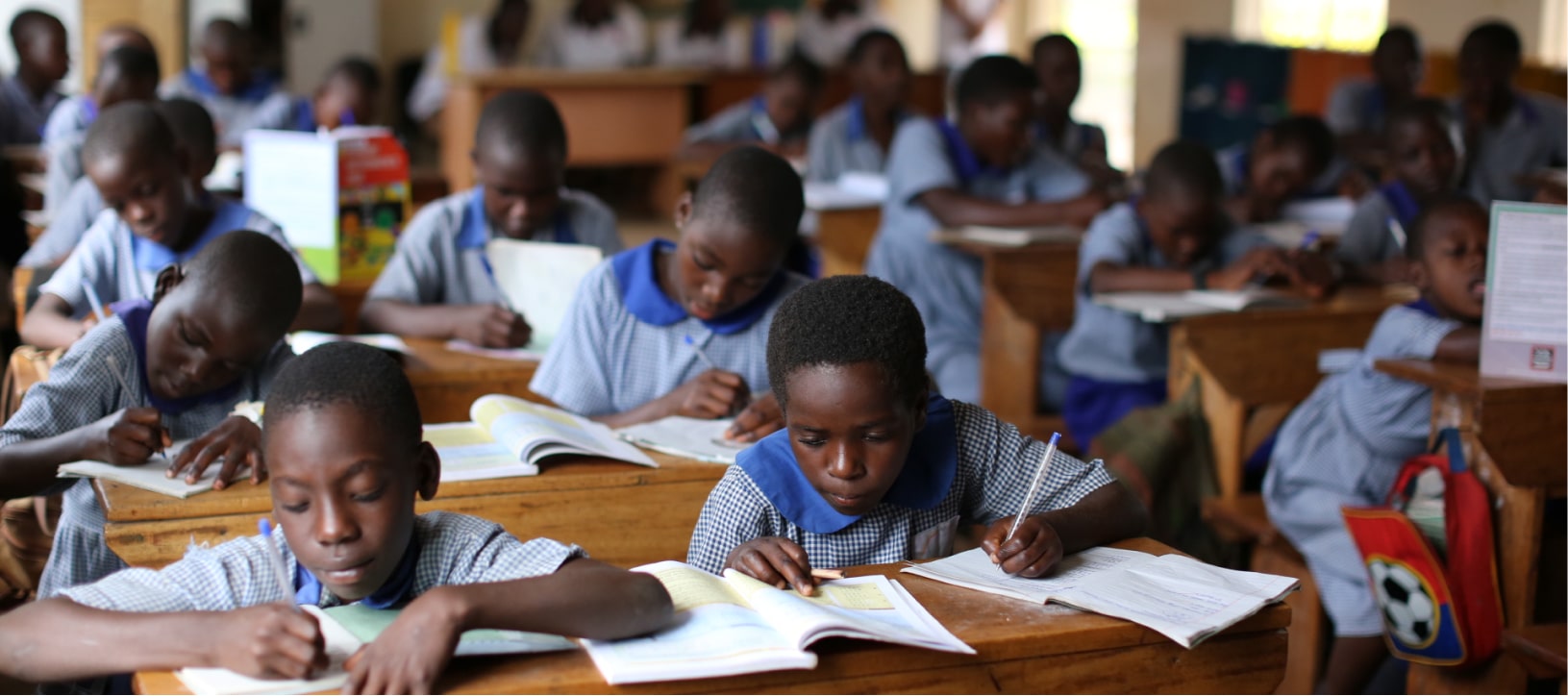 The Terakoya literacy education program began in 2007 with 13 children orphaned by HIV/AIDS. It is based on the terakoya ("temple school") system of private education that existed in Japan during the Edo Period (1603–1868). Although the government of Uganda provides free education via the Universal Primary Education scheme, orphans of Ashinaga Uganda are generally unable to study at regular schools, because they cannot afford to pay for even the most basic items needed, such as uniforms, lunch, and school materials.

Terakoya follows the curriculum of Ugandan government schools, and after children complete the program, they are able to study at regular schools on Terakoya scholarships. There are consistently about 100 children, ranging in age from 9 to 16, enrolled in the Terakoya program. These students have been orphaned by HIV/AIDS, other diseases or traffic accidents. Many have never attended school, or have dropped out. At first, many pupils cannot read or write English, or do simple arithmetic. Through the program, they learn not only academic skills, but also moral values. They surely experience great joy at having the opportunity to study.

The motto of Terakoya is "Education for the Future." Ashinaga Uganda firmly believes that education is the key to eradicate poverty. It is our hope that students graduating from the Terakoya program will grow into leaders, committed to social good.