The Crucial Role of School Feeding Programs
The World Bank defines school feeding programs as a targeted social safety net that provides educational and health benefits to vulnerable children, aiming to increase enrollment rates, decrease absenteeism, and improve nutrition at the household level.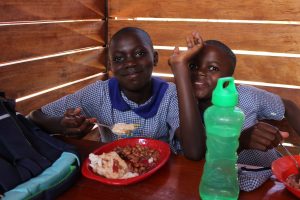 Globally, school feeding programs are one of the most significant and widespread social safety nets, benefitting 388 million children. One in every two schoolchildren worldwide receives a school meal, although there are wide disparities between countries. The expansion and institutionalization of these programs are most prominent in low-income countries, where such efforts can substantially impact children's welfare. 
A 2013 report by the World Food Program (WFP) highlighted that school feeding programs were disproportionally distributed, not covering the regions that needed them the most. It was the same case in 2020, but the gap has begun to close thanks to the efforts of grassroots organizations. Between 2013 and 2020, the Global South made crucial steps forward in proposing policies and funding for school feeding programs. 
School Feeding Programs have several benefits:
They promote higher school attendance and reduce dropout rates. Many scholars in low-income countries might not be able to attend school because of limited resources and the cost opportunity of not working. School feeding programs are an incentive for families to send their children to school.
Institutional feeding programs are carefully selecting balanced meals to improve children's nutrition. Careful selection promotes children's health and growth since malnutrition among children is a contributing cause of premature deaths.
It improves concentration and educational performance in school. The food provided in schools improves students' energy levels, which helps them focus on class and perform much better in their assignments.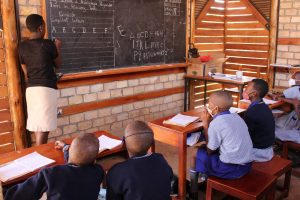 When Ashinaga launched the Terakoya program in 2007, it ensured free food and water for all students in addition to educational support. This provision has been fundamental, proven by the baseline analysis, which showed that 35% of the students in the program scored underweight on the Rohrer Index – a mass-height ratio. Terakoya places emphasis on creating a school experience that helps them in their academic growth and ensures regular nutrition. For some of these kids, school is what guarantees them at least one meal a day. For this reason, Ashinaga has invested resources to ensure that programs like Terakoya's can help as many children as possible.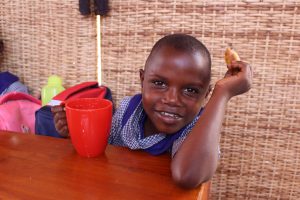 Covid-19 has made it harder for children in the Global South to attend school. These complications have compromised their ability to access proper nutrition, primarily due to the financial impact that the pandemic has had on households' income. School feeding programs such as the one offered at Ashinaga Rainbow House are vital in ensuring adequate education and food for children.