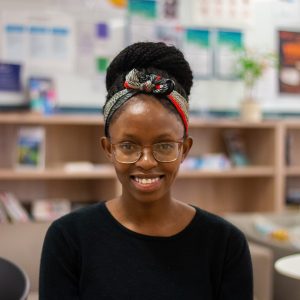 Winter
University: University of East Anglia (UEA) Degree Course: BSc Actuarial Science Expected Graduation: 2023 Internship: Winter plans to complete her summer internship in 2021 or 2022
Future Ambition: Winter's ambition is to use mathematics, statistical and economic models to calculate and manage risks encountered by the country. Upon graduating, she wants to help create business opportunities, teach young Batswana entrepreneurs about the importance of insuring their business and to help modify the financial sector in order to boost the mining industry and increase Botswana's economic growth.
Other Accomplishments:
Winter completed her foundation program with outstanding results. She began her degree in BSc Actuarial Science at the University of East Anglia in September 2020.