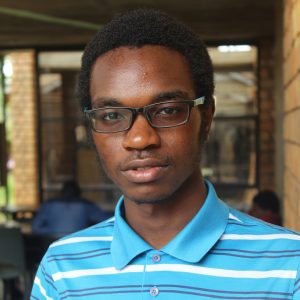 Godfrey
University: University of Strathclyde Degree Course: Economics Expected Graduation: 2023 Internship: Godfrey plans to complete his summer internship in 2021 or 2022
Future Ambition: Godfrey is very passionate about the economics of developing countries and he seeks to integrate his knowledge to foster the financial inclusion of low-income consumers. Godfrey plans to bring sustainable economic development to Malawi by promoting nation-wide financial awareness and risk management, and advising evidence-based macroeconomic policy. Beyond the classroom and social circles, Godfrey is an avid poet, sketcher, and reader.
Other Accomplishments
Godfrey is an active member (former Team Leader) of AIESEC at his university
He completed an internship in Investment Banking with the Bright Network in UK
He opened a school targeted to help married women get reintegrated into secondary school in Malawi.