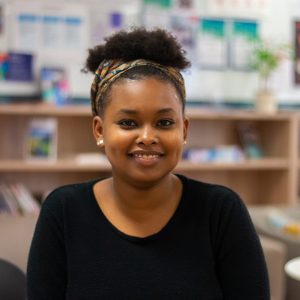 Nanyori
University: University of Central Lancashire (UCLan) Degree Course: International Journalism Expected Graduation: 2022 Internship: Nanyori plans to complete her summer internship in 2021
Future Ambition: Nanyori's kokorozashi is to address all the challenges and social problems women face in her community and worldwide through journalism by shedding light on their stories. Motivated by her personal experience, she hopes to write and report on the injustices girls and young women face, such as child labor, which has a drastic impact on their ability to access quality education.
Other Accomplishments:
Nanyori was part of a team of students who created and implemented plans for safer roads in Nansana, Uganda, during her preparation year with Ashinaga. The team painted a zebra crossing in to improve road safety in a high-risk portion of the road.