OUR WORK
PROGRAM STRUCTURE
PREPARATION YEAR
Between selection and their enrollment at university, all admitted Applicants join a one-year program designed by Ashinaga to develop academic, personal and professional skills. The Preparation Year is held in either Uganda or Senegal, depending on the language of study, and is divided into the Study Camp and Preparation Camp.
The Study Camp consists of a six-month study cycle including intensive academic courses and leadership development. Students attending the camp are provided with subject-specific coursework, experience-based leadership training, and tailored university guidance. During this time in Uganda and Senegal, Candidates prepare for international standardized tests necessary for admission to the university.
Prior to starting university, Candidates return to either Uganda or Senegal to conduct a two-month Preparation Camp, focusing on their new lives abroad. The Preparation Camp provides additional teaching, as well as support and guidance on moving to a new environment.
Our Camps provide invaluable experiences for students. Candidates from across sub-Saharan Africa live and study together in a diverse and vibrant environment, which allows them to make long-lasting connections and strengthen their Pan-African identities.
PROFESSIONAL DEVELOPMENT
AAI Scholars are committed to returning to the African continent post-graduation to contribute to its development. To prepare them to do so, we have a Professional Network Development (PND) team working to help Scholars launch into their careers.
By supporting Scholars to access employment opportunities and entrepreneurship ventures, with the cooperation of an effective network of partners and mentors, the PND team aims to foster young professionals with the potential to have a positive impact on the ground and achieve their goals.
Starting at the Preparation Year and continuing throughout the university, AAI Scholars undertake a curriculum aimed at boosting their technical and transferable skills. Amongst others, this includes a special module on career orientation to allow Scholars to explore different possible career paths. Ashinaga also provides expert advice on how to self-lead the career journey and how to present themselves in a professional setting.
As part of the Ashinaga Africa Initiative, all AAI Scholars are required to undertake at least one internship in sub-Saharan Africa during their studies. This experience allows them to gain relevant experience in their sector of interest, strengthen their professional networks and maintain a link with the African continent. Returning to sub-Saharan Africa for work experience also provides an opportunity to rethink the impact Scholars aim to have in their fields and to find new solutions for implementing their Ashinaga Proposal.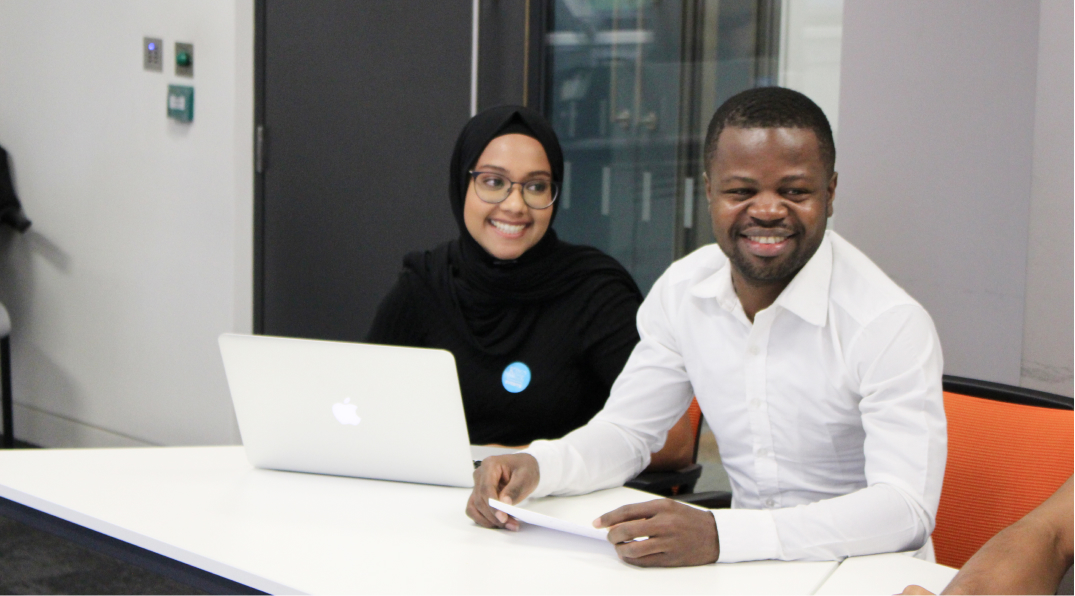 STUDENT SUPPORT
The Student Relations Team (SRT) is the student's main point of contact within Ashinaga and is responsible for supporting their personal, professional, and academic development from the moment that they arrive in their country of study to the day they graduate. The SRT assists the Scholars to fulfill the Ashinaga Leadership Framework, which forms the basis of Ashinaga's leadership training for the duration of a Scholar's university career.
Each Scholar is assigned to one member of the Student Relations Team and is personally accompanied throughout their time abroad. The overall goal of the team is to accompany Scholars in fulfilling the AAI mission: making a positive impact in their field or community in sub-Saharan Africa.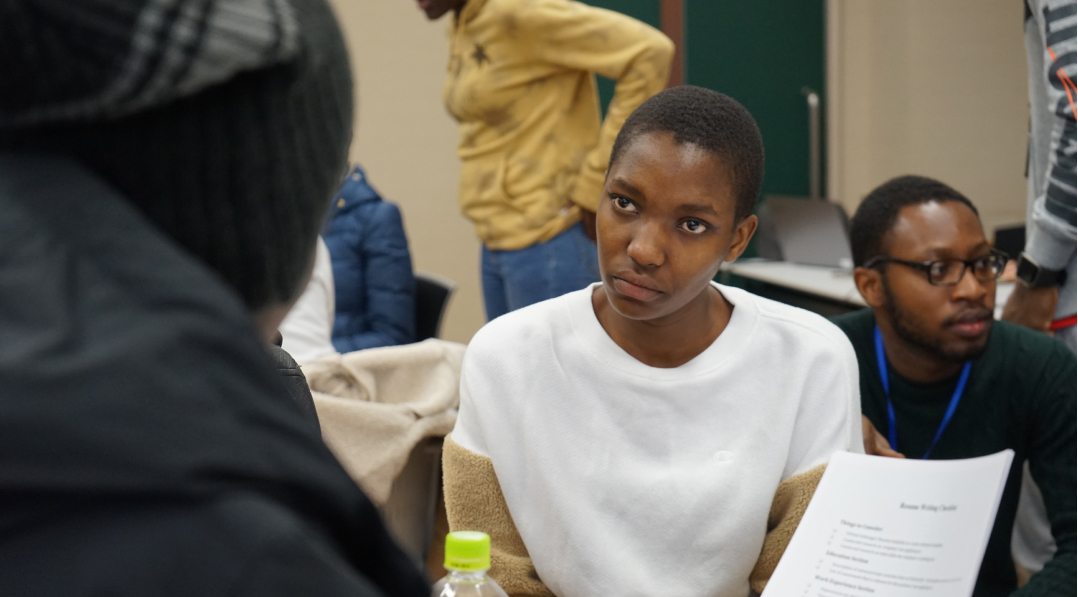 ASHINAGA PROPOSAL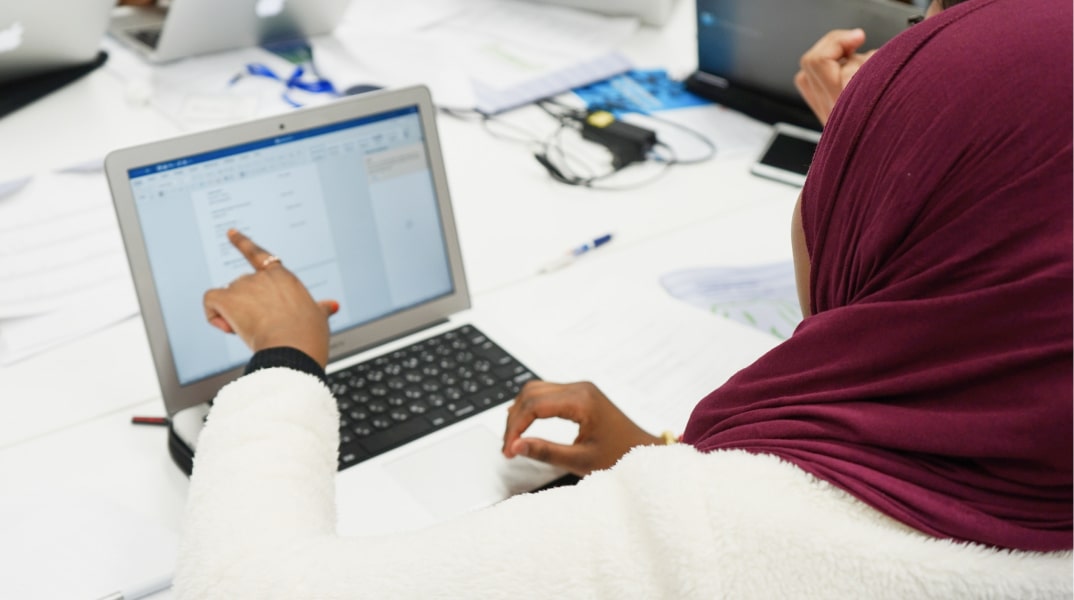 AAI Scholars are required to complete the Ashinaga Proposal while they are in university. The Ashinaga Proposal is a compulsory exercise through which AAI Candidates and Scholars develop the skills required to identify and solve real-world problems, preparing them to return and contribute to sub-Saharan Africa. Scholars will develop valuable transferrable competencies for their personal, academic, and professional life. Throughout the Ashinaga Proposal journey, Candidates and Scholars will develop important research, problem-solving, and networking skills through guided tasks. The self-identified issue will be relevant to Candidates' future field of study, kokorozashi, and/or communities in sub-Saharan Africa.
The Ashinaga Proposal places a strong emphasis on understanding the reality and complexity of the problem being analyzed. After completing in-depth primary and secondary research, Scholars will choose between two possible tracks to develop an implementable solution: the Advocacy Track or the Social Entrepreneurship Track. It is not a requirement to implement the solution, but that the proposal should be realistic and well-researched as if it were to be implemented.
Scholars will identify and connect with one (or more) external expert(s). This person will agree to guide them and offer advice and feedback. Ideally, an expert is an authority in the subject matter such as a professor in the Scholars' university or in another university. They must have a complex, in-depth, and professional understanding of the issue. 
Advocacy Track

The Advocacy Track facilitates the development of a solution and recommendations that aim to influence or promote change. The change will be instigated through a top-down approach by influencing decision-makers. A solution developed in this regard focuses on challenging policy, opinions, vision, or even cultural norms in order to resolve an issue that is prevalent in society. The final proposal the function of advocating, raising awareness, calling to action, lobbying, or proposing policy change. 
Social Entrepreneurship

The Social Entrepreneurship Track will guide scholars in their development of a well-researched and implementable social project. The solution will address the issue from a community-based, bottom-up approach. Scholars will work on a business model to identify the different components of their project and their influence on one another: from beneficiaries to existing solutions, channels, to partners and financial statements. Whether their project is a for-profit social enterprise, or a non-profit community project, creating a business model will clarify the intricacies and coherence of their solution, while confronting it to the reality of the market and potential beneficiaries' daily lives. Scholars will be required to engage regularly with various stakeholders and their external experts to ensure that their solution is grounded and adapted in their community's ecosystem.
The Ashinaga Proposal is then submitted to the special committee that reviews it before the final presentation. The execution of the Proposal is not mandatory. However, AAI Scholars often develop a strong commitment to the cause that encourages them to pursue the project on the ground.
Eyerusalem
The maternal mortality rate is unacceptably high in sub-Saharan African countries including Ethiopia. My proposal seeks to help resolve this issue. According to USAID, women in Ethiopia have a 1-in-52 chance of dying from childbirth-related complications and the major causes are traditional malpractice during pregnancy such as abdominal massage during a difficult labor and inadequate awareness about institutional delivery.
In order to help tackle this, my Proposal includes the following solutions. Firstly, raising awareness among the community about the importance of antenatal and prenatal care, safe child delivery in health institutions, and consequences of traditional malpractice can be one sensible solution to reduce the maternal mortality rate in the country. Secondly, conducting ongoing weekly group discussions and distributing packages with leaflets supported by pictures can create awareness. Furthermore, training people on how to assist safe childbirth can also be a workable community-based initiative solution.
Friday
My Proposal is called Lukamantana. Lukamantana is a Tonga word that means working together and represents my objective to let farmers collaborate and develop their community. I aim for a community development project to provide business and financial education to adults in Livingstone District, Zambia. The project would be a nonprofit, allowing participants to access educational resources for free. The project will be supported by donations and aims to gather corporate support to run the operations.
The project will deliver basic business and finance concepts to local entrepreneurs who did not complete their education. This is done through a collection of simple and relatable stories, contextually appropriate to cultural specifics in Zambia. This project has the potential to provide people with the knowledge they need to turn their daily activities into businesses, make better work decisions, and create a strong community that can support each other professionally. This project seeks to turn people into entrepreneurs who will contribute to the development of the local economy.