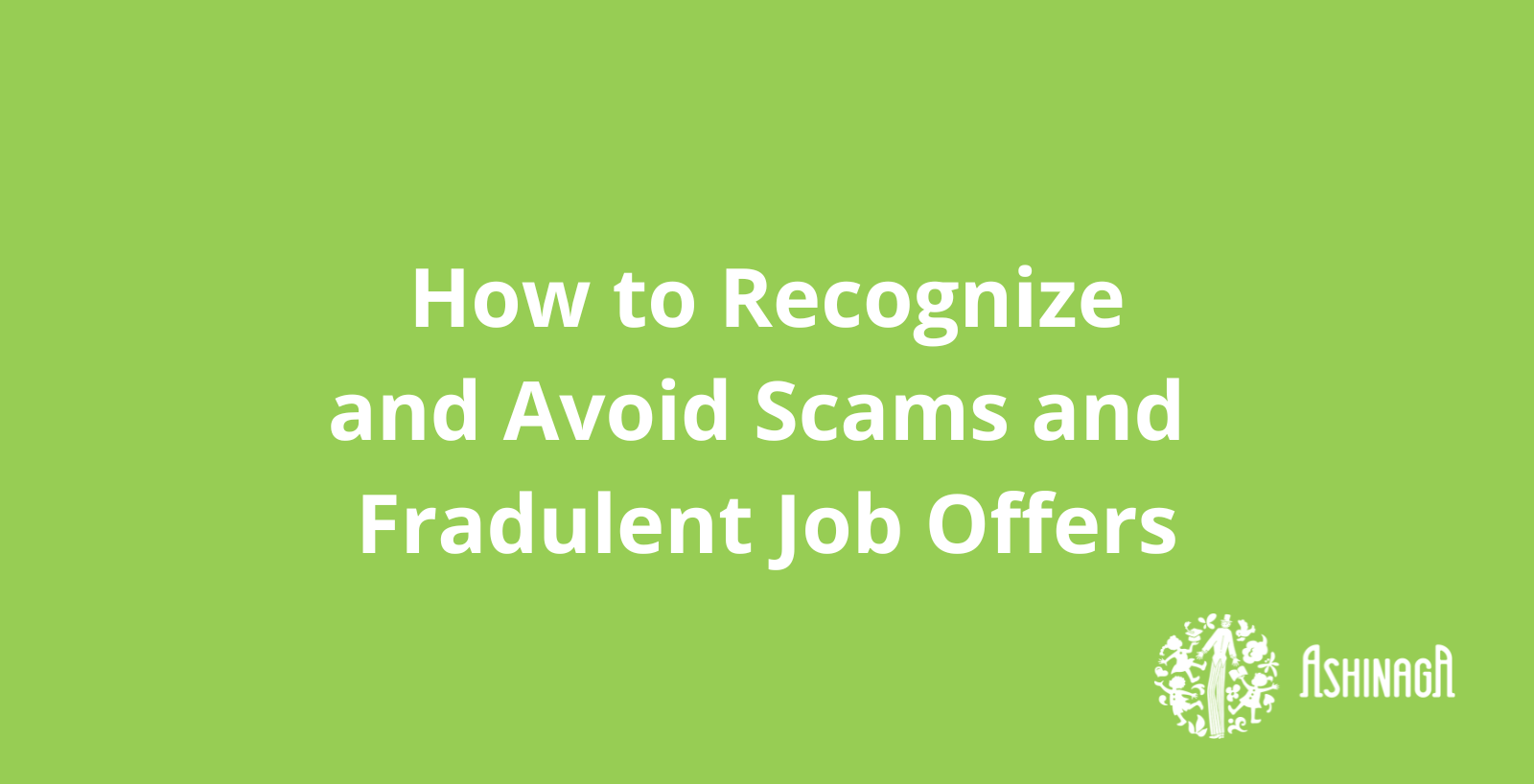 The Ashinaga Foundation has become aware of various fraudulent schemes designed to extract money from unsuspecting individuals. These deceptive tactics may include appeals for assistance, employment opportunities, or contracts, among other ploys.
For example, any unexpected requests for payment during our hiring process are strictly fraudulent. Please note that the Ashinaga Foundation never requests payment or donations at any stage of the recruitment process.
We advise you to remain vigilant and consider the following:
The Ashinaga Foundation does not require payment at any stage of recruitment (application, interview, processing, training, or any other stages).
Any employment offers or job openings requiring fee payments are unequivocally fraudulent.
Always confirm the authenticity of the message. The Ashinaga Foundation exclusively uses our official domain (ashinaga.org) for communication, including during the hiring process.
If you suspect a phishing attack:
If you identify a phishing attack, it is essential to report it to the Ashinaga Foundation to protect yourself and others. Please use the following contact form to report any suspicious activities:
→Report to Ashinaga Foundation
We greatly appreciate your vigilance and cooperation.
Sincerely,
Ashinaga Foundation