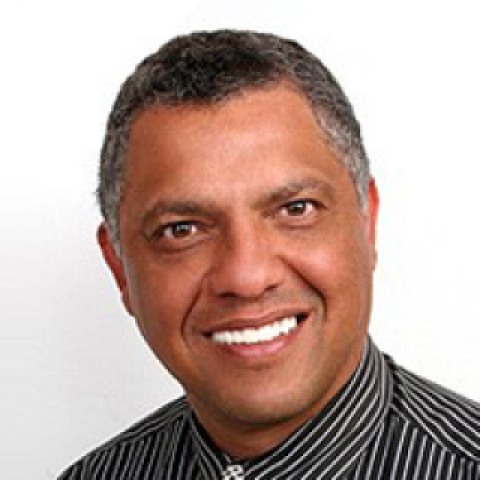 ALEX GODWIN COUTINHO
Uganda
Former Executive Director of Partners In Health – Rwanda
Dr. Alex Coutinho is a Global health leader who has practiced medicine and public health in Africa for the past 33 years. He was the Executive Director for Partners in Health in Rwanda and the outgoing Chair of the Board for the International AIDS Vaccine Initiative based in New York.
Dr. Coutinho has been involved with the HIV/AIDS epidemic since 1982 when the first cases emerged in Uganda and over the years has provided care and treatment services directly to HIV+ people as a physician as well as designed and led large scale HIV prevention, care and treatment programs in Swaziland and Uganda. He was the executive director of TASO – The AIDS Support Organisation – from 2001 to 20007, where he built on the work of his predecessors to scale up care and treatment services to 100,000 HIV+ in Uganda. From 2007 till 2014 he was the Executive Director of the Infectious Diseases Institute at Makerere University, Kampala where he led teams that scaled up HIV care and treatment to 105,000 in 8 districts in Uganda as well as circumcised 140,000 young men over a 36 month period. In addition IDI led the Saving Mothers Giving Life initiative to a population of 800,000 and was able to reduce maternal mortality by 30% over 18 months. In 2015 he helped to respond to the Ebola epidemic in West Africa by building capacity of academic institutions to Nigeria to train and build teams of first responders. He also worked with the University of California San Francisco Pre- Term Birth Initiative to lay the groundwork for the intervention in East Africa.
Since September 2015 Dr. Coutinho is leading teams in Rwanda to support the Ministry of Health build innovative health systems in the areas of oncology, neonatology, mental health and NCDs. Dr. Coutinho served on the interim board of the Global Fund and served as Vice Chair of the TRP. He also served as Chair of the Board of the international Partnership for Microbicides. In 2013 he was awarded the prestigious Hideyo Noguchi Africa prize together with Dr. Peter Piot.