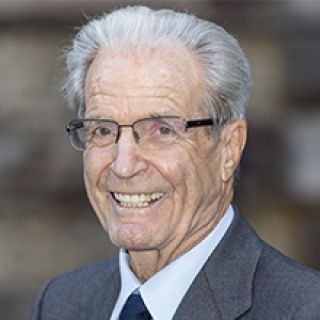 ANTONIO GARRIGUES WALKER
Spain
Chairman of Garrigues Foundation Former Board member of the Trilateral Commission Honorary President of the Spanish Committee of the UNHCR (United Nations High Commissioner for Refugees)
Antonio Garrigues Walker is Honorary Chairman of Garrigues. In 1954 he joined the Firm founded by his father and uncle. At the age of 27, he was Chairman. He is President of the Fundación Garrigues.
He is a renowned jurist on the international scene giving legal advice and know-how to governments in their relations with Spain, as a trustee of the Foundations Council Unite States, Japan, China, India, Russia, Mexico, and Australia. He was named Chairman of the World Association of Lawyers and the founder of the first European Lawyers Club in 1941.
Antonio Garrigues has been named World Lawyer by the World Peace Through Law Centre and is a Life Trustee of Fundación José Ortega y Gasset. He serves as a special adviser to the UNHCR and is currently the Honorary Spanish President. He is also the founder of the Spanish Chapter of Transparency International (TI). Doctor Honoris Causa from several universities.
He delivers papers at and moderates an array of seminars and meetings staged in both Spain and abroad. He also contributes regular articles on legal, political and economic issues to newspapers, journals, and books.
As a member of the Spanish group of the Trilateral Commission, he was the co-author in 1993 of "International Migration Challenges in a New Era" (in conjunction with Doris Meissner, Robert D. Hormats and Shijuro Ogata).
Education is always the right solution and sub-Saharan Africa is an abandoned region. It is indeed a good project.