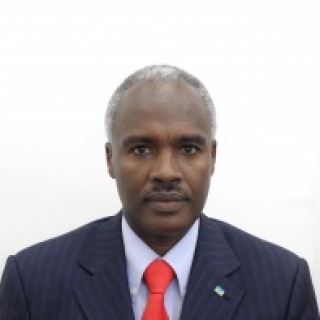 CHARLES MURIGANDE
Rwanda
Deputy Vice-Chancellor in charge of Institutional Advancement of the University of Rwanda Former Ambassador of Rwanda to Japan Former Minister of Education in Rwanda
Amb. Dr. Charles Murigande is currently serving as Deputy Vice-Chancellor in charge of Institutional Advancement of the University of Rwanda. Prior to being appointed to his current post, he served as Ambassador of Rwanda to Japan with concurrent accreditation to Australia, New Zealand, Thailand and the Philippines from August 2011 to April 2015.
Ambassador Murigande has also held various Ministerial portfolios in the Government of Rwanda, including Education (2009-2011), Cabinet Affairs (2008-2009), Foreign Affairs and Cooperation (2002-2008) and Transport and Communication (1995-1997). He served as an Advisor to the President of Rwanda (1994-1995). He was elected in February 1998 and reelected in December 2001 to the post of Secretary General of the Rwandese Patriotic Front (RPF), the ruling party of Rwanda, and served in this position until November 2002.
Ambassador Murigande obtained his Ph.D. in Mathematics (summa cum laude) from University of Namur, Belgium, in 1986. He then successively worked as Scientific Advisor at the Geographical Institute of Burundi (1986-1988), Researcher at Howard University in Washington D.C (1989-1994) where he held the post of Director of the Biostatistics Unit of Howard University Cancer Center and Adjunct Assistant Professor in the Department of Mathematics. Ambassador Murigande has also served as Rector/Vice Chancellor of the National University of Rwanda (1997-1998).
He has published several papers in international peer-reviewed journals and holds rank of Associate Professor from the former National University of Rwanda.