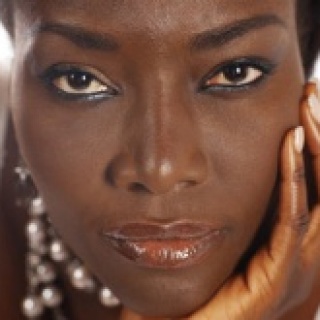 COUMBA GAWLO
Senegal
Artist-Singer-Writer-Composer President of the Association "Lumière pour l'Enfance – Coumba Gawlo" Chief Executive Officer of Go Media Group
Since the age of seven years old, Coumba began singing by accompanying her mother Fatou Kiné Mbaye, a famed griot singer. At the age of fourteen, Coumba was nominated for the Golden Voice of Senegal award with the song "Soweto", written by her father in honor of Nelson Mandela and as an outcry against apartheid.
Coumba received worldwide recognition in 1998 after releasing the single "Pata Pata" of her album Yomalé, produced by French singer Patrick Bruel. This hit single of the summer '98 in Europe awarded her a double gold disc and also went platinum.
Coumba's worldwide success has made her a true ambassador of African culture. An engaged performer, she is a member of the "Club des Enfoirés" launched by Coluche.
These days, Coumba works closely with UNICEF and Plan International, and is also a sponsor of the United Nations High Commissioner for Refugees and Goodwill Ambassador of the UNDP for the fight against poverty. Alongside her music career, Coumba remains available and committed to continuing her work in social and humanitarian activities.
Her commitment to support women, children and the poor led her to collaborate with the UNDP to create an awareness campaign with her music and goodwill at Bouaké, the city where confrontations between rebels and government forces took place in the Ivory Coast, to play a part in establishing permanent peace between the North and the South. In March 2010, bemoaning the lack of commitment from the African continent towards the "suffering Haitian people, " Coumba Gawlo invited the biggest names of African music to participate in "Africa for Haiti."
Together, they recorded a song written by Lokua Kanza at the request of Coumba Gawlo, with the participation of Oumou Sangaré, Wasis Sekouba Bambino, Lokua Kanza, Papa Wemba, Alpha Blondy, Youssou Ndour, Omar Pene, Baaba Maal, Aïcha Koné Idrissa Diop, and Ismael Lo. Coumba considers this project to be "a symbol to show how, despite the scarce resources and limited means in Africa, we are able to stand together and make our contribution to the reconstruction of Haiti."