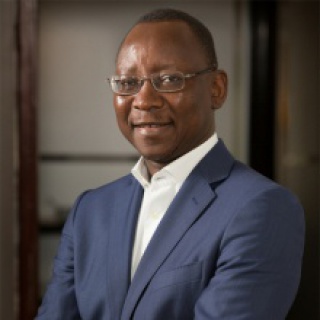 DANIEL DAVID
Mozambique
Chairman & CEO of DHD Holding and SOICO Group
Distinguished media businessman in Mozambique, Daniel David is the CEO & Chairman of DHD Holding (a business group that develops its activities in various business areas, such as Real Estate, Technology and events production) and SOICO Group (the largest private media group in the country). He is one of the main voices of the region advocating for sustainable development, economic growth, innovation and the use of technology for the digital transformation of Africa. 
Daniel David has had a long professional career, nationally and internationally. He has served as the head of  multiple prestigious organizations such as the African Union of Broadcasting, the Mozambique-Portugal Chamber of Commerce. 
Mr. David has also been strongly implicated in the development of Mozambique, having founded platforms such as the Mozambican Economic and Social Forum – MOZEFO,  MozTech and the  100 Best SME Awards, which since 2012 rewards the best performing small and medium-sized companies in the Mozambican market.
He is the recipient of multiple prestigious awards that recognize his contribution to the development of Mozambique such as 
The " Emerging Entrepreneur of the Year" Award, in 2007
Distinction by the President of the French Republic, Jacques Chirac in 2007
Rank of Commander of the Order of Merit awarded by the  President of the Portuguese Republic in 2016.