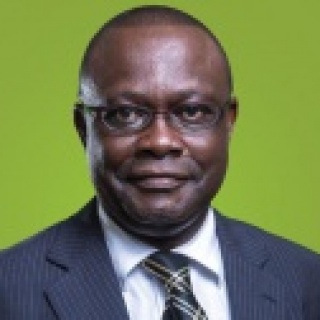 EBENEZER ODURO OWUSU
Ghana
Vice-Chancellor of the University of Ghana
Professor Ebenezer O. Owusu is the Vice-Chancellor (President) of the University of Ghana (From 1st August, 2016), the flagship liberal arts university in the Republic of Ghana.
Prof. Owusu received his Ph.D. in Entomology in March 1995 at Ehime University in Japan, through the prestigious Japanese Government (MONBUSHO) Scholarship. In April 1995, he joined Kochi University as an Assistant Professor and was subsequently promoted to Associate Professor in September of the same year. In March 1996, Professor Owusu became a Research Fellow in Niger at the International Crops Research for the Semi-Arid Tropics (ICRISAT).
The Emperor of Japan's (through the Japanese Cabinet) awarded Prof Owusu the order of the 'Rising sun with Gold' on 29th November, 2017 for his general contribution to humanity. In June 2016, he was appointed a member of the "Kenjin-Tatsujin" Japan International Advisory Council, which supports the Ashinaga African Leaders Initiative. In August 2013, Prof. Owusu was awarded the prestigious Japanese Foreign Ministers commendation award for his immense contribution and outstanding roles in the promotion of friendship between Japan and other countries, and for helping improve the social and economic partnership between the people of Ghana and Japan. He is married with three children.