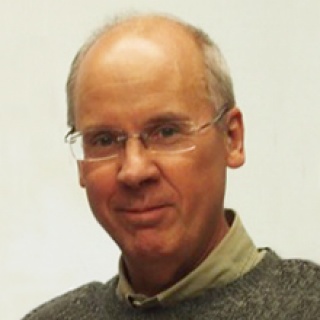 JOHN CAIRD
UK
Director and Writer of Theatre and Opera
John is an Honorary Associate Director of the Royal Shakespeare Company, Principal Guest Director of the Royal Dramatic Theatre, Stockholm, and a freelance writer and director of plays, musicals, and operas. His National Theatre productions include Hamlet, Money, and Humbleboy all with Simon Russell Beale, The Seagull with Judi Dench and Bill Nighy, Stanley with Tony Sher, and his own new version of Bernstein's Candide for which he won an Olivier Award.
His recent directorial credits include McQueen at the Haymarket Theatre, Tosca in Chicago, Los Angeles and Houston, Love's Labour's Lost at the Stratford Festival in Canada, La Bohème in San Francisco and Toronto, Parsifal in Chicago, Twelfth Night in Tokyo, and his own musical Daddy Long Legs on Broadway. John's work as an Associate Director at the RSC includes over 20 productions of Shakespeare, classic and new plays including Midsummer Night's Dream, Twelfth Night, Romeo and Juliet, Merchant of Venice, The Beggar's Opera, Peter Pan, Nicholas Nickleby, and Les Misérables – the last two productions winning numerous awards in the West End, Broadway and around the world.
John wrote and directed the Siegfried and Roy Spectacular in Las Vegas and directed Andrew Lloyd Webber's musical Song and Dance at the Palace Theatre. He wrote the libretto for André Previn's opera Brief Encounter, which premiered at Houston Grand Opera and was released on CD by Deutsche Gramophon. He also wrote the libretti for Children of Eden with music by Stephen Schwartz and Jane Eyre and Daddy Long Legs both with music by Paul Gordon.
In Japan, John has directed Les Misérables and Candide at the Imperial Theatre, The Beggar's Opera, Jane Eyre, and 12th Night at the Nissay Theatre, Private Lives and Daddy Long Legs at Theatre Crié, Midsummer Night's Dream at the New National Theatre and Kinshu at Galaxy Theatre. In March of this year, he will direct a new Japanese language production of Hamlet at Geigeki Theatre in Ikebukuro, starring Seiyo Uchino, Jun Kunimura, and Yuko Asano.
Theatre Craft, his book about directing plays, operas, and musicals, is published by Faber and Faber.
Mr. John Caird received the Drama Desk Award Outstanding Book of a Musical for Daddy Long Legs
Mr. John Caird was awarded the Drama Desk Award Outstanding Book of a Musical for "Daddy Long Legs" on June 5th, 2016 at The Town Hall, New York, for his long-term contributions towards dramas.
For more details of John's life and career:
WikipediaJohn Caird.com