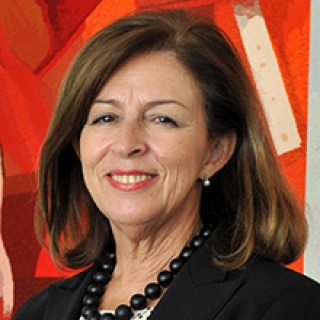 LEONOR BELEZA
Portugal
President of Champalimaud Foundation
Birthday:  November 23,1948(67 years old)
Place of birth: Born in the city of Porto, Portugal
Educational background: 
graduated from the University of Lisbon Law School in 1972.
*Worked as an Assistant Professor at her university and was involved with the Civil Code amendment in 1977.
Career:
1982-1983 Secretary of State of the Presidency of the Cabinet
1983 First elected at the The Assembly of the Republic (Portugal parliament)
(Elected from the Social Democratic Party)
1983-1985 Secretary of State for Social Security
1985-1990 Minister of Health
1991-1994 and from 2002 to 2005 Vice-President of the Parliament
2004 Present Occupation
Accomplishments:
・Became a member of the State Council in 2008 (one of the president's advisory committee)
・She worked as a lawyer from 1994 to 2005, serving as a Cabinet of justice adviser.
・Joined the social democratic party in 1974 and became president of the party's national council.
・Received the Order of the Falcon's Grand Cross from Iceland in 1994, and in 2005 she was awarded the Order of Christ Grand Cross by Portugal for her remarkable public work in the administration of Justice.
This 100-year vision is an essential and important initiative. By following a methodology of debate, vision sharing, and discourse on a truly international level, there is scope to find an innovative way to garner resources with which to make a real and lasting difference to these individuals and communities.