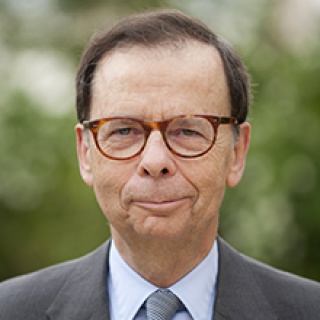 LOUIS SCHWEITZER
France
General commissioner for Investment in France Former President of Renault Special Representative for French-Japanese Partnership
Louis Schweitzer is Chairman of the French council of foreign affairs and a special representative of the French Foreign Minister for Japan; he is also Chairman of Initiative France, an association dedicated to the creation of small businesses. He serves on the board of L'Oréal and Véolia Environnement, as well as on the board of a number of not-for-profit institutions
Formerly, he was Chairman and Chief Executive Officer of Renault from May 1992 to April 2005 and Chairman of the board from 2005 to 2009. During his tenure, he was also President of the Management Board of Renault Nissan BV from 2002 to 2005. Louis Schweitzer joined Renault in May 1986. He became Chief Financial Officer and Executive Vice-President in 1988, President and Chief Operating Officer in December 1990. He was from 2005 to 2010, Chairman of the French high authority to fight discrimination and promote equality. He was also Chairman of the Supervisory Board of the French newspaper Le Monde from 2009 to 2011, Chairman of AstraZeneca from 2005 to 2012, and of AB Volvo from 2010 to 2012.
Formerly, he was a Civil Servant at the Budget Department then served for five years as chief of staff of Laurent Fabius, who was Minister of Budget in 1981, Minister for Industry and Research in 1983, and Prime Minister from 1984 to 1986. Louis Schweitzer holds a Master's degree in Law and studied at the "Institut d'Etudes Politiques de Paris". He carried on as a student at the "Ecole Nationale d'Administration" from which he graduated in 1970 as "Inspecteur des finances". Louis Schweitzer was born in July 1942 in Geneva (Switzerland). He married Agnès, a lawyer, in 1972 and they have two daughters.
Nothing illustrates better Mr. Tamai's ideal than the Ashinaga 100-year Vision for Africa. He is an extraordinary individual, warm, bright and driven by a long-term vision.
Through supporting orphans from all African countries in order to access the world's top universities, the goal is to ensure that, in a near future, Africa has an elite contributing to its development. We believe that it is because those elites have been through a lot that they will have what it takes to, in the next 10 to 20 years, make Africa an essential continent to the world's future.