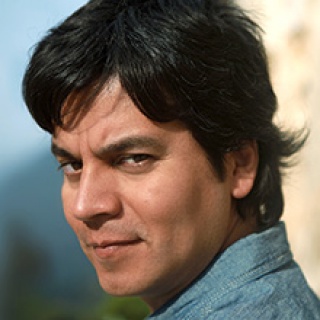 LUCHO QUEQUEZANA
Peru
Composer of Traditional and Contemporary Peruvian Music Winner of the National Cultural Award Official Ambassador of the Peruvian Culture
He is one of the most important contemporary Peruvian musicians and composers, and one of the main promoters of Peruvian culture in the world. He plays more than 25 instruments among winds, strings and percussion. He has toured throughout Asia, Europe and America.
His music has been recognized as one of the top 20 worldwide initiatives in the field of music evolution within a culture. His Peruvian project "KUNTUR" seeks to break boundaries and cultural differences within Peru with a single concept of "Peruvian Music".
His international project "Sonidos Vivos" catapulted him offshores as he has taught to play Peruvian Music to musicians from all over the World. Lucho has been appointed ambassador of the "Trademark Peru" for making distant cultures fall in love with Peruvian Music. He is one of the key gures of Peruvian Music worldwide.
He is currently undertaking a project that develops Peruvian Music at a national level with a borderless concept between the coast, highlands and jungle (Peruvian natural regions) working with musicians and students from all over Peru. He has broken sales records, setting a historical precedent in his own country.
It is an honor for me to join efforts and ideas in the endeavor the Ashinaga Foundation is carrying out.
Childhood is the best age to develop a human being's sensibility. There are many countries in the world that prioritize science in education, when it's the arts that molds a person through the sensibility for our own well-being, and that should be the world´s priority.