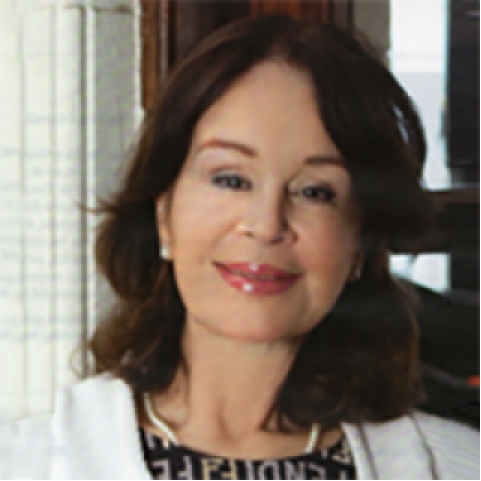 MARIA LUISA DE COSSIO DE GONZALES POSADA
Peru
Executive President of Instituto Mundo Libre Wife of former President of Congress Luis Gonzales Posada Recipient of "The 2001 United Nations Vienna Civil Society Award"
Maria Luisa de Cossio de Gonzales Posada was born in San Francisco, USA, daughter of Peruvian diplomats. She is currently married to a lawyer and politician, and is a mother of three. She is the President and founder of Instituto Mundo Libre, a humanitarian NGO that has rehabilitated more than 2000 street kids from drug use. Her successful program has been recommended by the Bureau of Narcotics of the US State Department and has been scientifically validated. She has been an honorary speaker in 24 countries, member of the Board of the World Federation of Therapeutic Communities and of the Latin American Federation, and chaired the XXIV World Conference in 2009. President of the Ladies Committee of the Peruvian Congress, of the Ministry of Foreign Affairs and the Ministry of Justice. Driven many social programs to provide housing for families in extreme poverty and surgeries for children in need and more than 2000 cataract surgeries for the homeless and those in extreme poverty. She has received "The 2001 United Nations Vienna Civil Society Award", Medal of Honor of the Peruvian Congress and the "Humanitarian Award" of the Pan American Foundation, the Medal of the City of Lima, among many others. She is the Honorary Consul of the Hashemite Kingdom of Jordan, author of the "The Power of Love" and co-author of "Manual of Procedures for Therapeutic Communities" and Manual for Tutors of Therapeutic Communities".
Helping the orphans, those displaced because of war or violence, or those children who survive on the streets; all these efforts are composed of love and solidarity.
Today the world is globalizing its economy, finances, communication, commerce, environmental awareness and a combination of principles oriented towards preserving international peace and improving the quality of life of our population. Those of us united in the ASHINAGA Council are constructing a culture of solidarity and globalizing kindness, a value that is a catalyst to positive change in this world.
Summing this up, as Mahatma Ghandi stated, we must "be the change we wish to see in this world," contributing to a Mundo Libre.