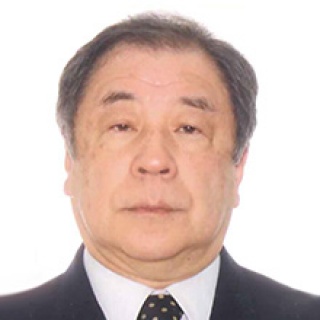 MASATO NINOMIYA
Brazil
Professor Doctor of Faculty of Law Univesity of São Paulo Attorney-at-law
Born November 17, 1948, in Ueda, Nagano prefecture, Japan. He emigrated with his parents to Brazil in 1954 and was educated in São Paulo from elementary school to university. He holds a Bachelor in Law and Japanese Language from São Paulo University.
Accomplishments include:
Passed the Bar Examination and registered Brazilian Bar, São Paulo Section.
Japanese government's Ministry of Education Scholarship recipient, 1972.
Graduate School of Law and Politics, The University of Tokyo 1972-1981.
Master of Laws, 1976 and Doctor of Laws, 1981. Returned to Brazil in 1983.
Opened his own law office in 1983. Assistant Professor of Faculty of Law, São Paulo University from 1986 and Professor Doctor at Department of International Law of same university since 1989. Visiting Professor, Graduate School of Law and Politics, The University of Tokyo from 1991 to 2013. Taught at Niigata, Keio and other Japanese universities during these years. Presently is Visiting Professor at Hiroshima University. Executive Advisor to the President at Meiji University since August 2016. Visiting Professor at the Faculty of Law, Musashino University since November 2016.
Vice-President of Japanese Brazilian Society for Culture and Social Welfare from 1991 to 2002. President of Administrative Commission of Japanese Brazilian Museum of Immigration from 1991 to 2002. President of CIATE – Center for Information and Support to Workers Abroad from 1992 till today.
President, Association of Brazil-Japan Student Exchange Association from 2006.
President of Deliberative Council of Santa Cruz Hospital, a Japanese Brazilian Beneficent Hospital in São Paulo, founded in 1939. Nominated as member of Kenjin-Tatsujin Council, 2015.
President of Deliberative Council, Santa Cruz Hospital since 2014. Advisor to Japan Society for Promotion of Science (JSPS) and Japan International Cooperation Agency (JICA) at present.
It was a great honor for me to be nominated as a member of Kenjin-Tatsujin Council to support Ashinaga`s "100 Year Vision for Supporting the Higher Education of Orphaned Students from Sub-Saharan Africa". Born in Japan and educated both in Brazil and Japan, I had dedicated last 30 years on behalf of bilateral relation between the country of birth and country of adoption. Having studied International Law and International Private Law and had become a university professor in these fields had always cultivated an interest in the problems of human rights in the world society. As Kenjin-Tatsujin, wish to have chances to know about the problems of Africa and try to make an effort to give my help to the ideals of Ashinaga's.