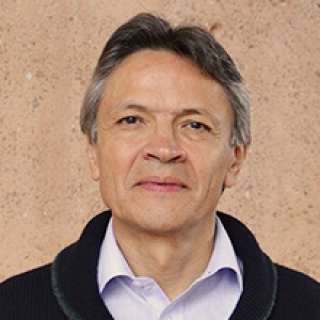 RAMIRO OSORIO
Colombia
First Minister of Culture of Colombia
He holds a Masters's in Spanish Literature at the University of Guanajuato, Mexico. He is Director and Master of Theatre, and has directed over 30 plays, classic and contemporary authors.
For 40 years he has combined artistic work with management and cultural promotion. Founder and Director of the estival Iberoamericano de Teatro of Bogotá and the Festival Internacional de las Artes in San Jose, Costa Rica. He was Director of the Festival Sevilla entre Culturas, Gran Festival Ciudad de México and the Festival Internacional Cervantino of Guanajuato, among other international festivals.
In the last two decades, he has worked in Colombia the following public responsibilities: Director-General of the Colombian Institute of Culture, Ambassador of Colombia to Mexico, and was the first Minister of Culture in Colombia.
In the last decade, he served as Director of Culture Secretary-General Iberoamericana in Madrid. Since 2010 he is Director General of the Teatro Julio Mario Santo Domingo de Bogotá. He has published several essays on theater, political and cultural management. He has been a consultant for UNESCO and the IDB. Master of the School of Theater Arts INBA, University of Guanajuato, Aguascalientes and Bajio in Mexico and the Javeriana University in Bogota.