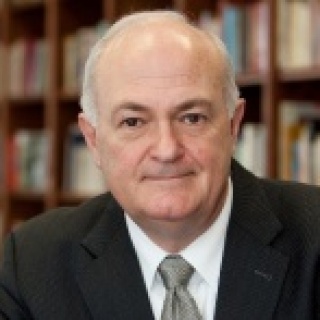 STEVEN KNAPP
USA
President Emeritus University Professor of English The George Washington University
Steven Knapp became the 16th president of the George Washington University in August 2007. His priorities included enhancing the university's partnerships with neighboring institutions, expanding the scope of its research, strengthening its worldwide community of alumni, enlarging its students' opportunities for public service, and leading its transformation into a model of urban sustainability.
A specialist in Romanticism, literary theory, and the relation of literature to philosophy and religion, Dr. Knapp taught English literature at the University of California, Berkeley before serving as the Dean of Arts and Sciences and then Provost of Johns Hopkins University. He is a fellow of the American Academy of Arts and Sciences, a member of the Council on Foreign Relations, and a member of the Modern Language Association. The author of three books and numerous articles, he earned his doctorate and master's degrees from Cornell University and his Bachelor of Arts degree from Yale University.
Since his inauguration in 2007, Dr. Knapp has dedicated himself to building the stature of the George Washington University as an intellectual contributor to the solution of national and global problems. In keeping with the aspirations of the university's namesake to educate citizen-leaders for future generations, Dr. Knapp generated new university and student opportunities, resources, and recognition to prepare GW to lead the next century of advancement in education, science, technology, the arts, public service, and policy and law.
Dr. Knapp is widely published while he served as the 16th president of the George Washington University. His books include Personification and the Sublime: Milton to Coleridge, Cambridge, Mass.: Harvard University Press, 1985; and Literary Interest: The Limits of Anti-Formalism, Cambridge, Mass.: Harvard University Press, 1993.