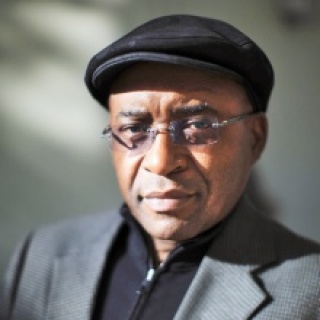 STRIVE MASIYIWA
Zimbabwe
Founder and Executive Chairman, Econet
Strive Masiyiwa is the Founder and Executive Chairman of Econet, a diversified global telecommunications group with operations and investments in over 15 countries. His business interests also include renewable energy, financial services and hospitality.
Masiyiwa serves on a number of international boards, including the Rockefeller Foundation, the Council on Foreign Relations' Global Advisory Board, the Africa Progress Panel, the UN Secretary General's Advisory Board for Sustainable Energy, MorehouseCollege and the Hilton Foundation's Humanitarian Prize Jury. He is one of the founders, with Sir Richard Branson, of the global think tank, the Carbon War Room, and a founding member of the Global Business Coalition on Education.
Masiyiwa took over the Chairmanship of the Alliance for a Green Revolution in Africa (AGRA) from Kofi Annan. He is also Chair of the Micronutrient Initiative, a global organization focused on improving nutrition. In 2012, Masiyiwa was invited by President Obama to address leaders at the Camp David G-8 Summit on how to increase food production and end hunger in parts of Africa.
As a philanthropist, Masiyiwa is a member of the Giving Pledge, and his contributions to education, health and development have been widely recognized. Masiyiwa and his wife finance the Higher Life Foundation, which provides scholarships to over 42,000 African orphans. In 2014, Masiyiwa was selected to Fortune Magazine's list of the "World's 50 Greatest Leaders".
Mr. & Mrs. Masiyiwa Conferred with "the Points of Light Award" by UK Prime Minister
Mr. Strive Masiyiwa and Mrs. Tsitsi Masiyiwa were awarded "the Points of Light Award" on 13th June 2018 by Mrs. Theresa May, the British Prime Minister, for their commitment to improving the learning opportunities of underprivileged children across Africa. This award recognizes outstanding volunteers who are making a change in their community and inspiring others. The Masiyiwas founded the Highterlife Foundation in 1996, a non-profit organization that is investing in Africa's future by empowering vulnerable children through education and creating opportunities for talented young people. The Foundation pays the scholarship for 20,000 students per year in Zimbabwe, Lesotho and Burundi. They also have developed an online platform "Ruzivo Digital Learning" providing digital learning opportunities for thousands of students every month. In 2014, Strive and Tsitsi co-founded a tech hub "Muzinda Hub" in Sub-Saharan Africa which enables to train 1,000 Zimbabwean young people in digital skills and IT programming.
Related links:
https://www.pointsoflight.gov.uk/higherlife-foundation/
https://www.higherlifefoundation.com/u-k-prime-minister-awards-outstanding-zimbabwean-philanthropists/
https://www.forbes.com/sites/mfonobongnsehe/2018/06/13/zimbabwean-billionaire-strive-masiyiwa-and-wife-receive-british-award-for-philanthropy/#2cc5850176f8
https://news.pindula.co.zw/2018/06/14/tsitsi-and-strive-masiyiwa-honoured-by-uk-prime-minister/