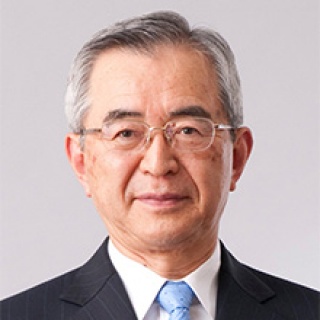 TAKASHI KAWAMURA
Japan
Chairman Emeritus, Hitachi Ltd. Former Chairman, Tokyo Electric Power Company Holdings, Inc.
Born in Hokkaido in 1939, Takashi Kawamura graduated from the Department of Electrical Engineering, the Faculty of Engineering of the University of Tokyo in 1962 and subsequently joined Hitachi. He was appointed as Vice President in 1999 after holding the positions of Thermal Power Engineering Division Manager and General Manager at Hitachi Works. In 2003 he was appointed as Chairman of Hitachi Software Engineering Co., Ltd. and Chairman of Hitachi Maxell, Ltd. in 2007. Directly after Hitachi reported a final deficit of 787,300,000,000 yen in 2009 he was appointed as Chief Executive Officer and President, and charged with overseeing the rebuilding of the company. After putting the company back on a path to profit, he resigned as president in 2010 and as chief executive officer in 2014. From June 2017 he has been serving as the Chairman for Tokyo Electric Power Company Holdings, Inc. Between 2004 – 2005 he was President of the Institute of Electrical Engineers of Japan, Vice Chair of Japan Business Federation (Keidanren) from 2010 – 2014, Independent Director of Calbee, Inc. during 2015 – June 2017 and Independent Director of NITORI Holdings Co., Ltd. during 2016 – May 2017. He has been acting as Outside Director of Mizuho Financial Group, Inc. since 2014.
I wholeheartedly agree with the "Ashinaga Africa Initiative".
Giving talented orphans the chance to study at Universities abroad, and getting them home to rise as leaders and in return help their communities, contributing to lifting them from poverty: What an amazing Initiative that is!