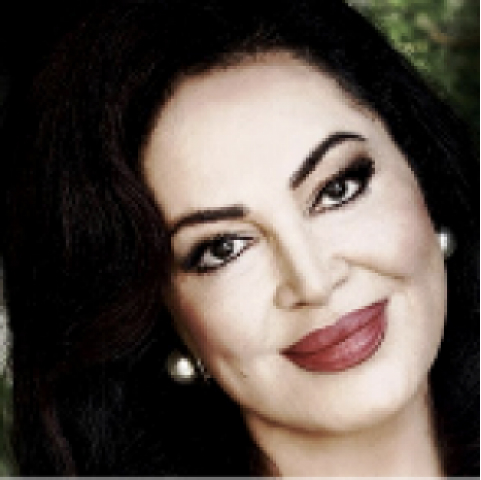 TÜRKAN ŞORAY
Turkey
Actress UNICEF Goodwill Ambassador
Türkan Şoray (born 28 June 1945) is a Turkish actress, screenwriter, and director. She was born in Eyüp, Istanbul, Turkey, and was the first child in a family of government officials. She has starred in the most feature films for a female actress worldwide with 222 films to her name. She is regarded as one of the four most important actresses in Turkish cinema and is the icon for a golden age in Turkish cinematography. With the support of her mother, Türkan decided to step into the acting world and starred in her first film in the 1960s. She made her debut at just 15 years old with the film Aşk Rüzgarı (The Wind of Love).
She won her first of many awards when she received the best actress prize at the 'Antalya Golden Orange Film Festival' for the film Acı Hayat (Bitter Life).
She was highly applauded for her choices in the film and her ability to act in a wide variety of roles. She starred in Vesikalı Yarim (My Licensed Love) for which she was awarded the Best Actress Award for the second time in the Antalya Film Festival. She has also been awarded the Moscow Film Festival Grand Jury Prize, Tashkent Film Festival Best Actress Award, Bastia Film Festival Best Actress Award, the 1996 Istanbul Film Festival Honorary Cinema Award, and the 1999 Rome Film Festival Honorary Award.
I am very much interested in both educating children and charitable support. It is a great honor to be chosen as a member of the Kenjin-Tatsujin International Advisory Council to support your Ashinaga Africa Initiative for supporting the higher education of orphaned students from Sub-Saharan Africa and I wish to express my deep appreciation for this opportunity. Happiness for children is the happiness of adults; I deeply sympathize with Ashinaga's activities. I want to help more and more children to achieve their greatest possible happiness.