First Day At School In Two Years
Ashinaga Uganda Terakoya Opens As School Lockdown Ends
A teacher welcomes back students during a classroom lesson after re-opening the Terakoya program in Nansana, Uganda – January 10th, 2022.
Schools in Uganda have finally reopened this month after the longest school lockdown in the world. Classrooms in the country have been empty since March 2020, when the first pandemic restrictions were announced in Uganda, affecting the education of over 15 million students.
Thanks to your support, Ashinaga Uganda Rainbow House was able to get 99 out of 100 students back to our school grounds. Unfortunately, this is not the case for every student in Uganda. Although the reopening of schools was a highly anticipated event across the country, schools nationwide are recording poor attendance, with some schools recording as low as a single student and others having their classes empty on the first back-to-school day.
Another obstacle preventing students from restarting their lessons is that many schools were forced to shut down permanently. Kampala City Authority recorded at least 40 schools closing for good in Kampala city alone. Schools are operating with low attendance; parents have explained that the increased school fees and lack of materials are some of the reasons they cannot send their children back to school. Others had spoken of their fear that it would be no different from 2021, when schools temporarily reopened, then decided to shut down without reimbursing fees.
During the lockdown, the Ugandan government estimated that 60% of primary school students and 44% of secondary school students had stopped learning altogether. Now that schools are reopening, it is expected that one of every three children will not be able to return to education due to the costs involved. These costs include higher fees requirement up front, which adds to the cost of stationery and necessary personal protective equipment that students need to comply with government regulations. These costs become a financial barrier to many children, making it difficult for 1/3 of Ugandan students to return to education despite their capabilities and aspirations.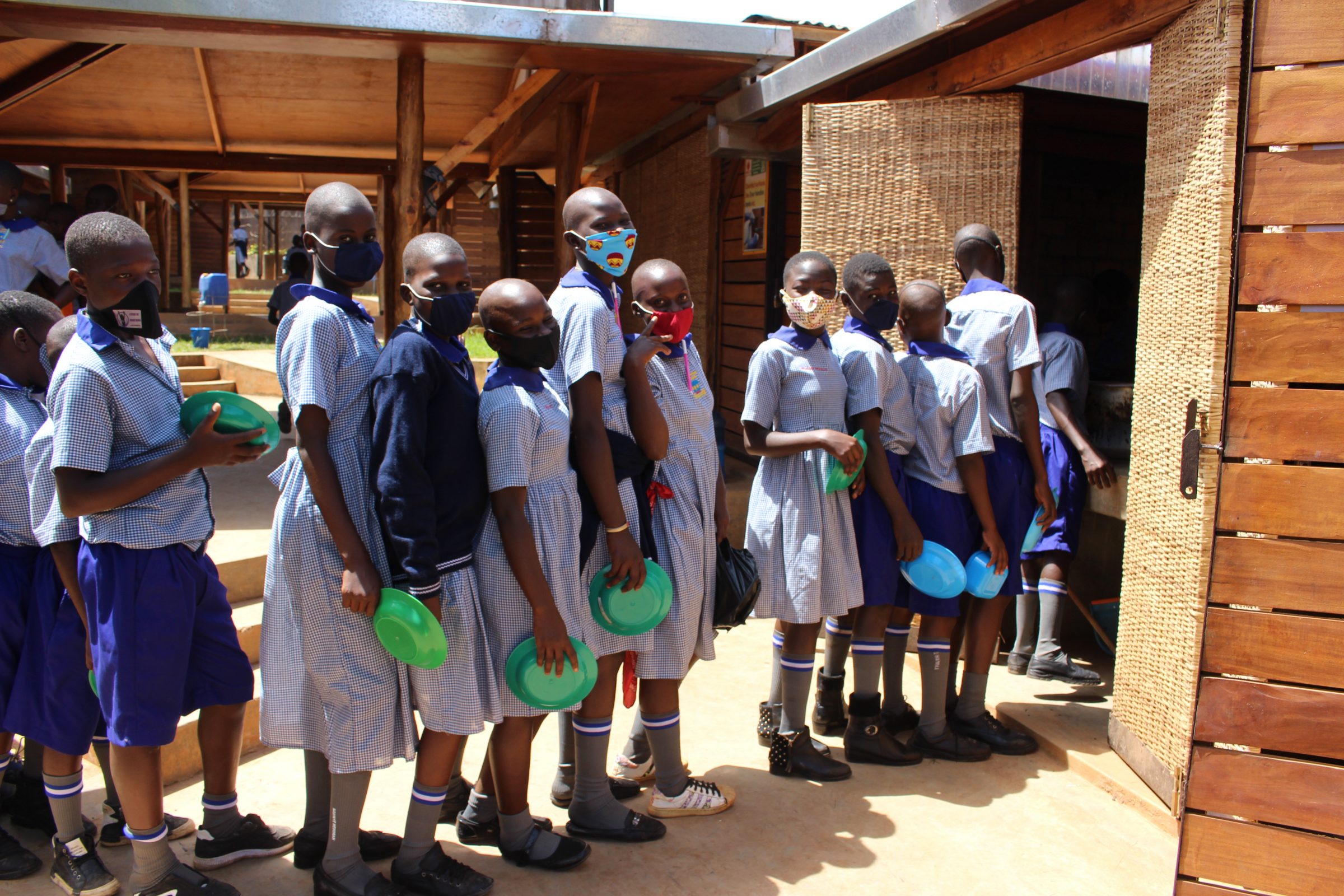 Students lined up to receive school lunch provided by Ashinaga Uganda.
In the face of all these obstacles, the children continue to have hope. Countless young children are still just as committed to their goals as they were before the lockdown. Students across the country have shown tremendous resilience and have been doing everything within their power to keep learning. While access to technology is still limited, many students have been accessing education through the radio, reading newspapers, and watching television. Many experts worry that disparities have grown larger among those who had the technological means to study and those who did not. This issue has compromised equity in the Ugandan education system and will affect this generation for decades to come. Ashinaga is actively campaigning to try to mitigate these risks. We will only be able to achieve this through the help of our donors and supporters.
We look forward to working with many more brilliant young people shaping a brighter future for their communities and the world.
Students Voices on Their First Day of School
We had the chance to ask the students enrolled in our Terakoya program how they feel about being back to school after such a long time. Here are some of their responses.
Namata (14 years old, Primary 4)
"I am very happy because Ashinaga helped me to get new uniforms, sport wears, bags, and many more things so I can come back to school and study. I know many children who cannot go back to school because they don't have money. My favorite subject is English because it helps me learning other subjects such as science and social studies which are taught in English. I am very excited to be back in school but I also know that I can't be just excited. I need to study hard to be promoted to next class and I am fully ready for it to be a doctor."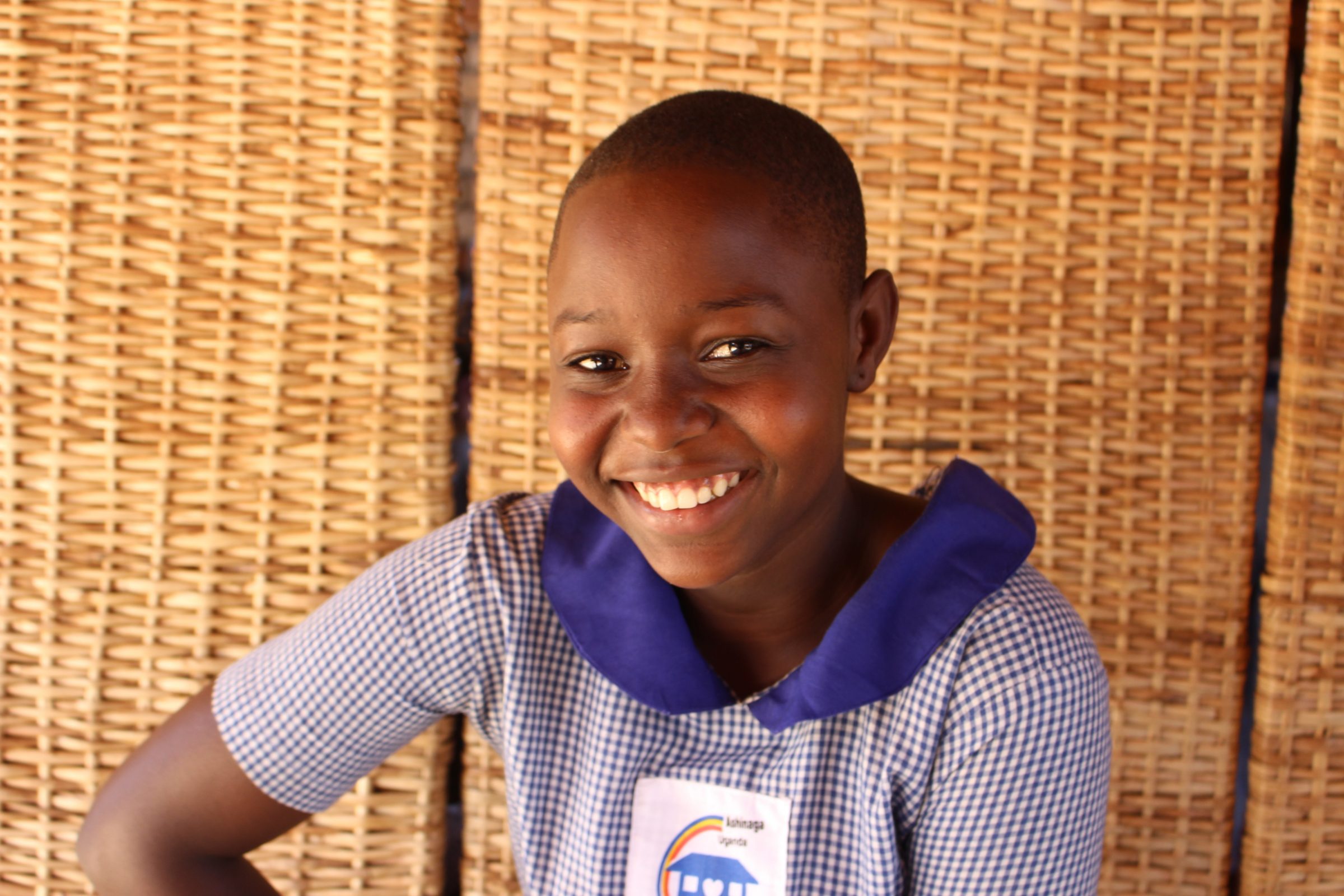 Namata as she was sharing her feelings with us. 
Kenyonyozi (7 years old, Primary 1)
 "My dream is to be a doctor and studying makes me happy. I like P.E. class because I like to play football."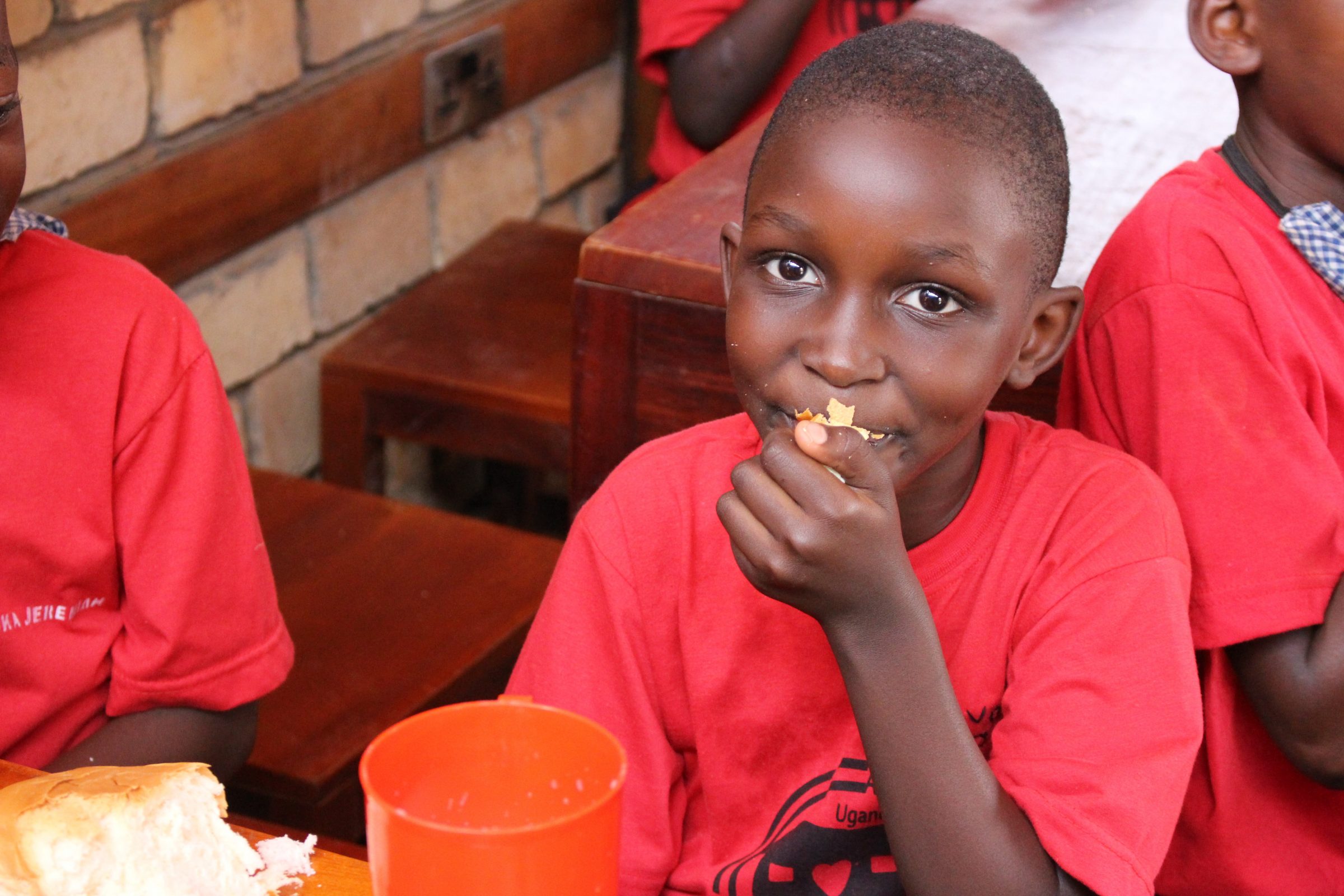 Kenyonyozi enjoying her snack – January 10th, 2022.
Ddumba (9 years old, Primary 1)
"I am happy to be in school. I like studying alphabets and helping my mother at home. My favorite food is posho and beans. My dream is to be a pilot because I want to go in the sky."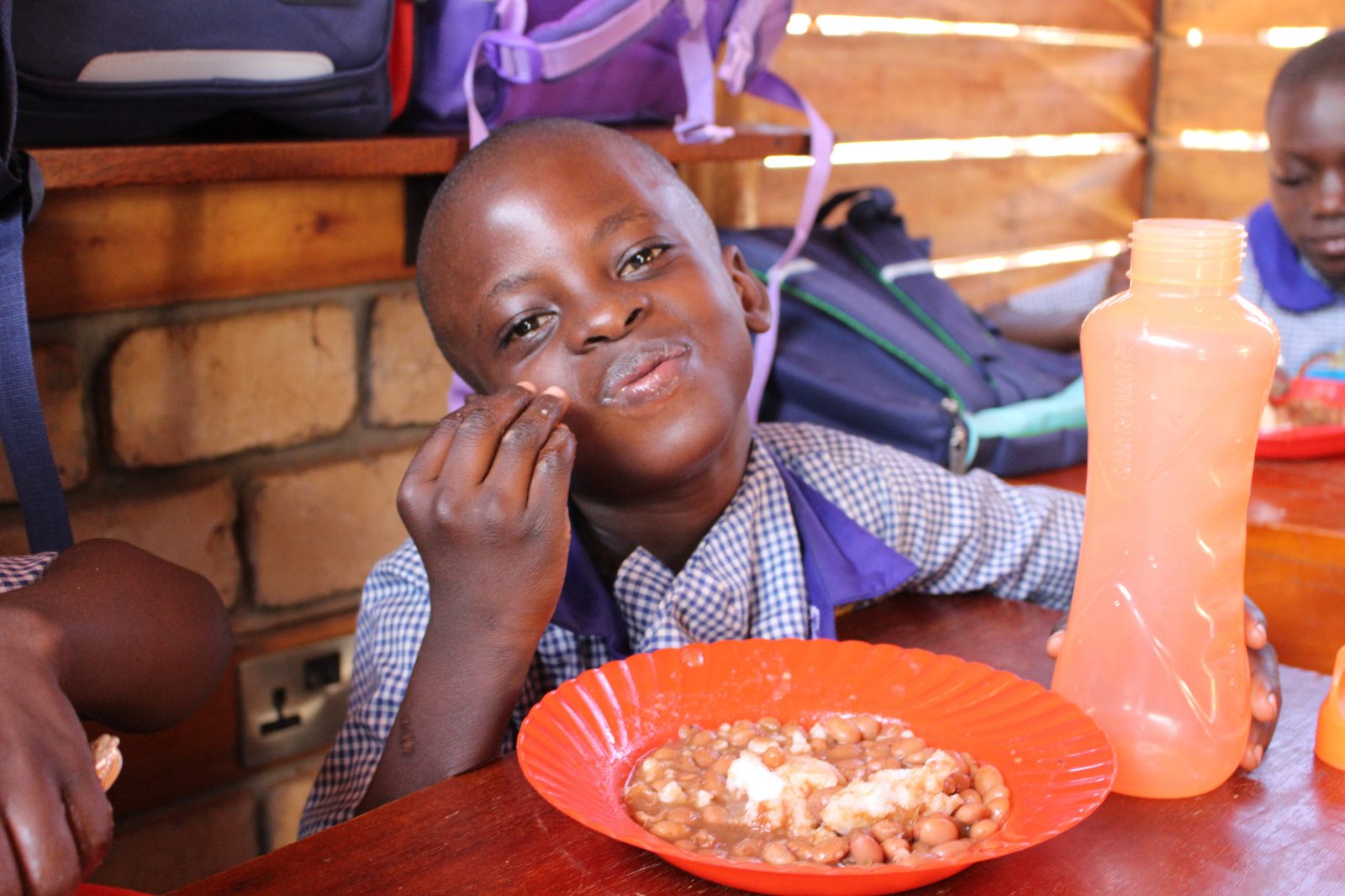 Ddumba enjoying his school lunch (posho and beans). 
Ssesanga (12 years old, Primary 3)
"I like school because I can be with my friends and I like sharing things with them. My favorite time at school is lunch because I like eating posho and beans. I like designing and my dream is to be a fashion designer."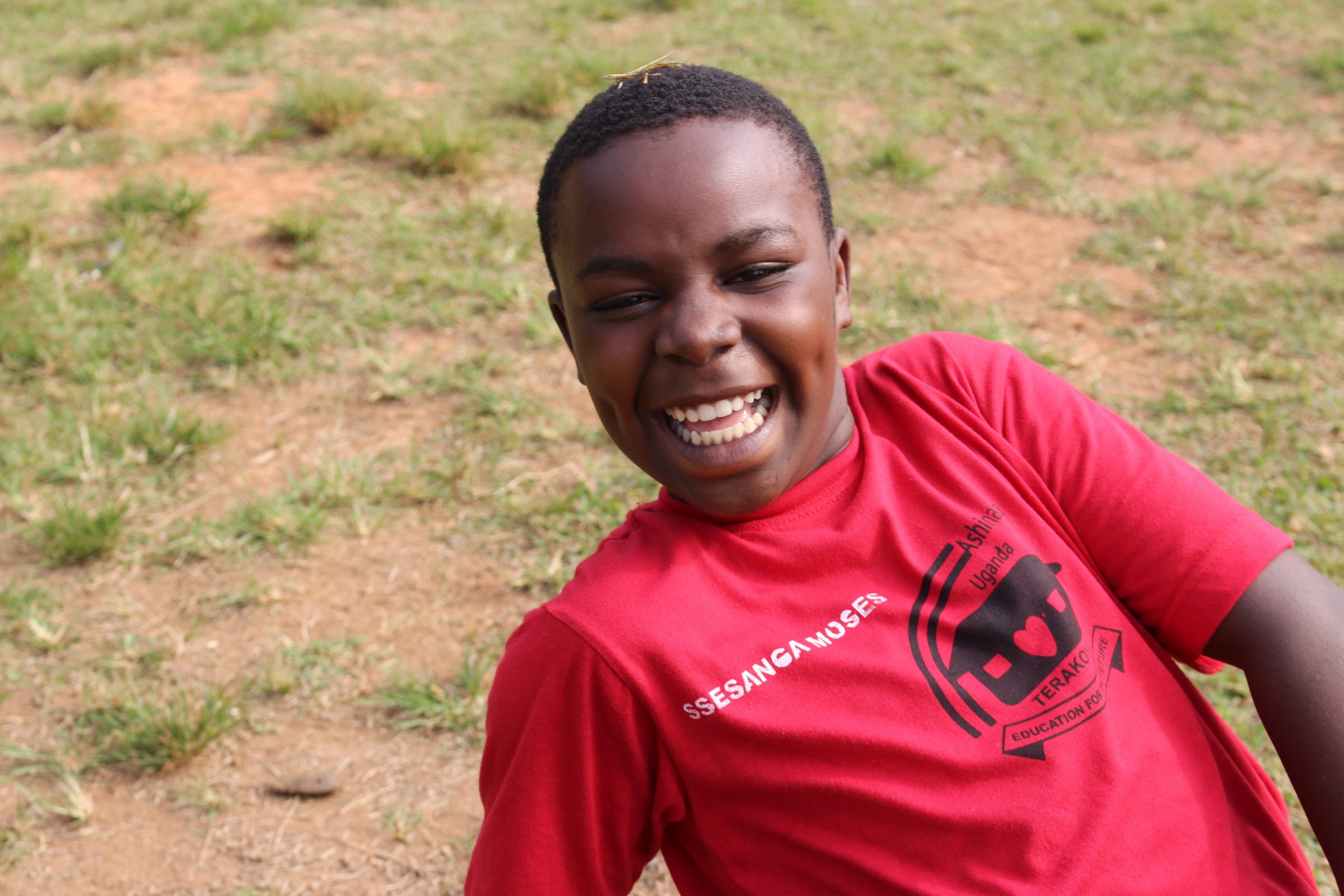 Ssesanga is happy to be with his friends during break time. 
Muhirwa (12 years old, Primary 3)
"It is a great feeling to be back in school because I learn many things here. Today, I learnt about family, math, and how to read maps. My favorite time here is writing time. I am studying very hard to become a president in Uganda. I want to make a change in my community, Nansana. I want to make roads, houses, and so many other things better in condition for better lives here."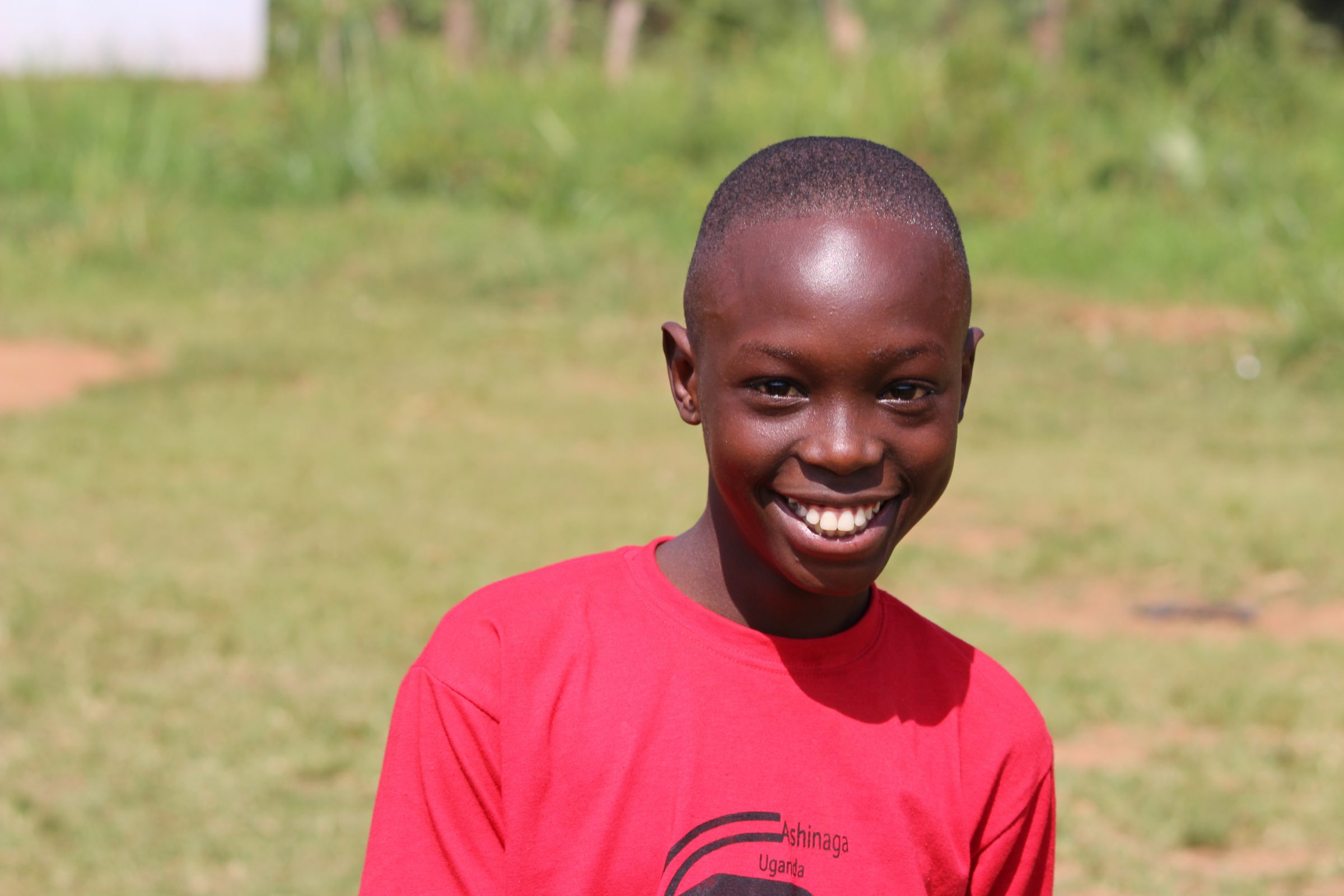 Muhirwa during recess on his first week back to school. 
Musimenta (13 years old, Primary 4)
"I feel very good to be back at school because I eat food, drink porridge, and read books here. I like playing with my friends in break time. I like to play basketball and I like to do housework like sweeping, washing utensils and clothes, and fetching water at home. My favorite subject is English because I learn how to speak with more people. I want to be a nurse to treat people in the future."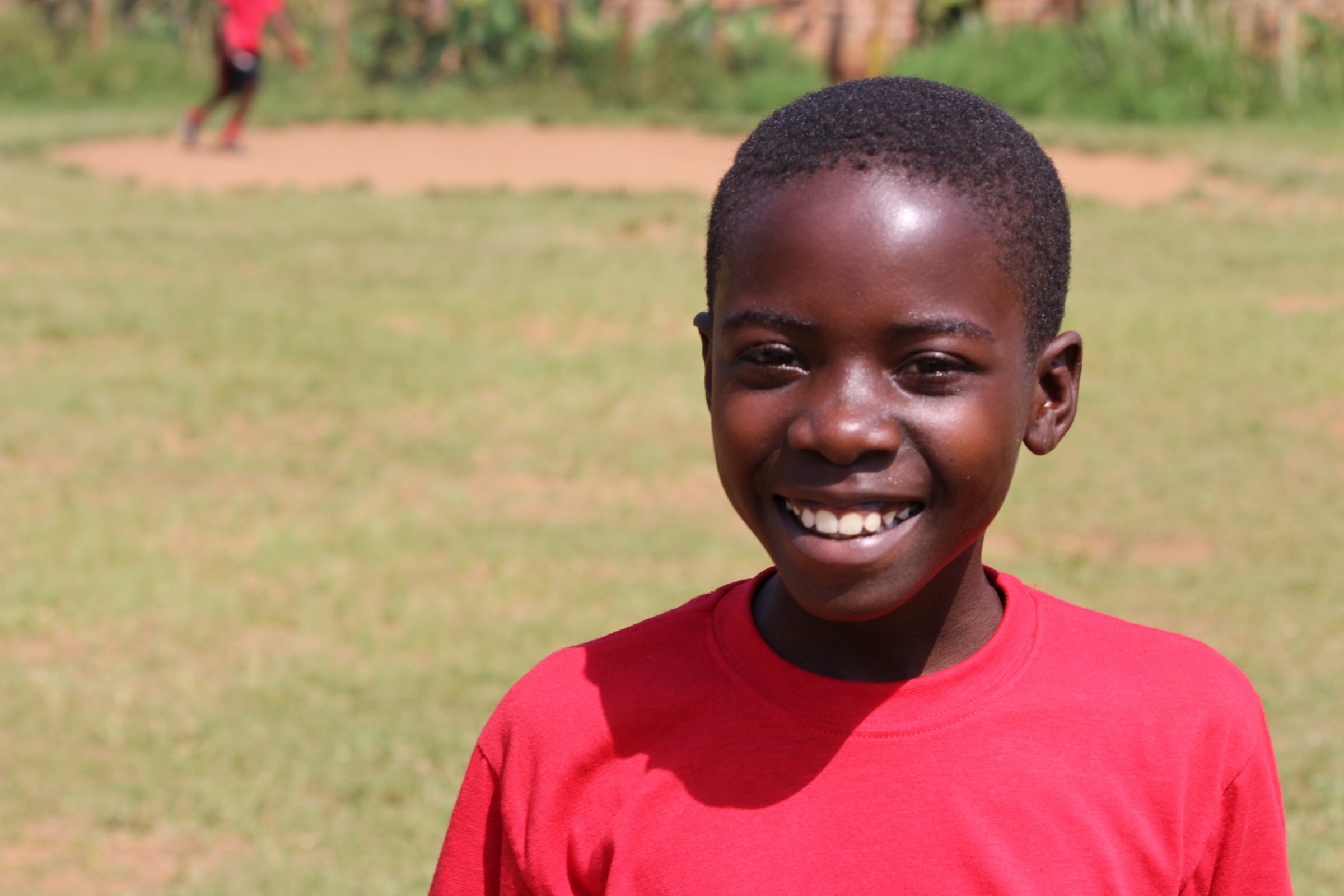 Musimenta as she tells us how happy she is to be back in school with her friends. 
Although the attendance rate for students in Terakoya has been relatively high, there were students who couldn't return to school due to financial barriers. Not being able to pay for transportation or even shoes. We are still fundraising to get school essentials for Terakoya students to settle back into their school life.
Visit our Just Giving page to find out how you can help!
Keep up with our incredible students and our activities by:
 follow us on our social media platforms