Inside the Longest School Lockdown in the World 
Inside the Longest School Lockdown in the World 
One year, nine months, five days… and counting.
This is how long schools have been closed in Uganda, except for a brief attempt to reopen last summer. It is the longest school lockdown in the world. 
For most children in Uganda, who are not able to proceed to secondary education, the school lockdown represents 28% of the time they will ever spend in school.
During this time, the Ugandan government predict that 60% of primary and 44% of secondary school children stopped learning altogether. With few laptops or affordable internet access, children have been learning by radio or through organizations such as Ashinaga sending teachers to individual homes as often as possible.
In 2021, we increased the number of teachers we employ in our Rainbow House school in Nansana, Uganda, to enable more children to receive home school visits. They brought homework assignments and checked in with the children and their guardians, to make sure they were okay and learning despite the lockdowns. For the families who were hit the hardest, we provided financial aid to help buy food.
Interview with the grandmother of Ashinaga Scholars in Uganda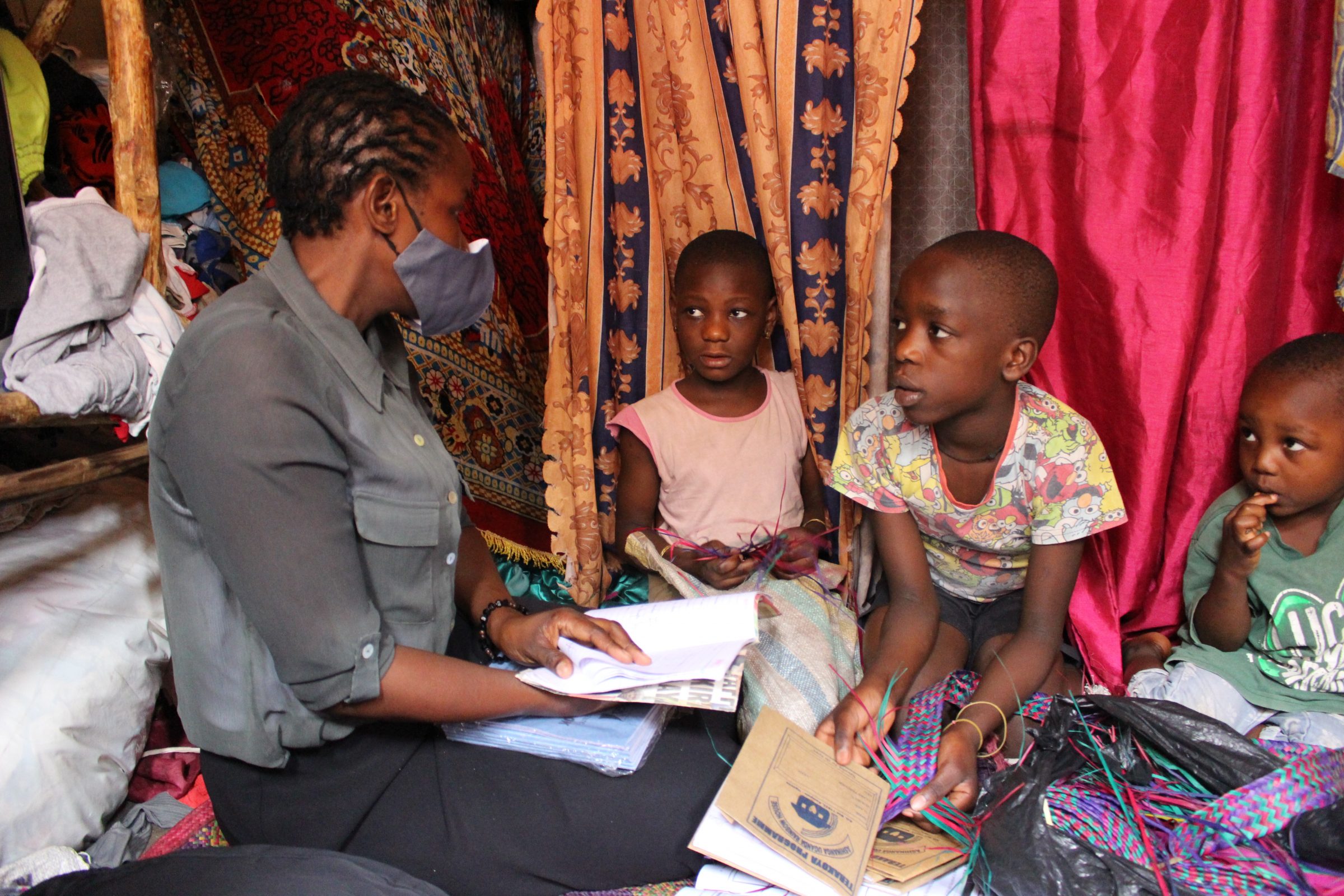 However, schools need to reopen so that as many children as possible can access education again, develop their skills, and interact with their peers. In a country where 20 million people are under the age of 15 – around half the total population – the school lockdowns have had a catastrophic effect on an entire generation.
Together, We Can Reverse the Damage done and Restore Hope
Currently, schools are due to reopen on January 10, providing vaccination rates stay on track.
Ashinaga's Rainbow House has been serving the community in Nansana for twenty years, teaching orphaned children through our Terakoya program and providing psychosocial support in our Care Program.
There are 1,000 orphaned children registered by us in Nansana. Through our Scholastic Materials program, and the return of our Care Program, we can enable these young people to return to school, and make up for lost time with much-needed mental health support, skills training, and extracurricular education. 
The Scholastic Materials program distributes essential materials such as pencils, notebooks, and geometry sets. We have been distributing these items throughout the pandemic to keep children learning at home, but when schools reopen, we will need to increase the number of items we can provide. This will include new requirements for attending school such as masks and hand sanitizers. 
Although the cost of these items is low, they represent a high barrier to education for the orphaned children we support. 
We also used to run a Care Program on Saturdays before the pandemic. Activities included sharing life stories, group sessions, presentations, and games. The program ran workshops and classes on hygiene and social skills for primary level and HIV/AIDs education and career planning for secondary school students. With financial support we would be able to restore the Care Program that could reverse some of the damage caused by the school lockdowns. 
The goal is to get as many children back to school as possible: and once there, give them the best possible education. To do this, we need your help. 
We are launching an urgent holiday appeal, in preparation for school reopening.
Each donation will pay for an essential academic supply, such as a packet of pencils or a notebook. Donations will also help cover expenses for the Care Program on Saturdays so we can restart the activities as soon as possible. 
The effects of Covid-19 go far beyond physical illness. Without intervention, there will be a lost generation of learners in Uganda, and the effects of that will be felt for decades to come. 
But with your support, we can enable children to return to school, and restore hope for the future.