Ten Years Since March 11, 2011: Remembering the Devastating Triple Disaster in Tohoku
Staff, students and interns during a 2019 trip to Tohoku. Okawa Elementary School, pictured, is where 74 elementary school students and 10 teachers lost their lives on March 11, 2011.
March 11, 2021 will mark ten years since the Great East Japan Earthquake, when a magnitude 9.0 earthquake and subsequent tsunami struck the Tohoku (northeastern) region of Japan. The infrastructural and economic damage was catastrophic, with entire towns being washed away by the tsunami. An estimated 18,000 people died or went missing, and many more people were displaced as a result of the disaster and the damage triggered by the nuclear power plant. The lives of people in the Tohoku region were changed forever.
Two days after the disaster, Ashinaga decided to provide an emergency relief payment to children who lost their parents. Volunteers traveled to emergency shelters to spread the word about the payments. Over the course of three years, we were able to send payments of 2.82 million yen to each of the 2,083 children who had lost parents. Recipients ranged from unborn children who were in their mother's wombs at the time of the disaster to graduate school students.
In May of 2011, Ashinaga started to provide emotional support for families in the Tohoku region through peer support group programs. These programs are modeled after the Dougy Center(*) in Portland, OR, USA, and were first implemented by Ashinaga after the Great Hanshin Earthquake in 1995.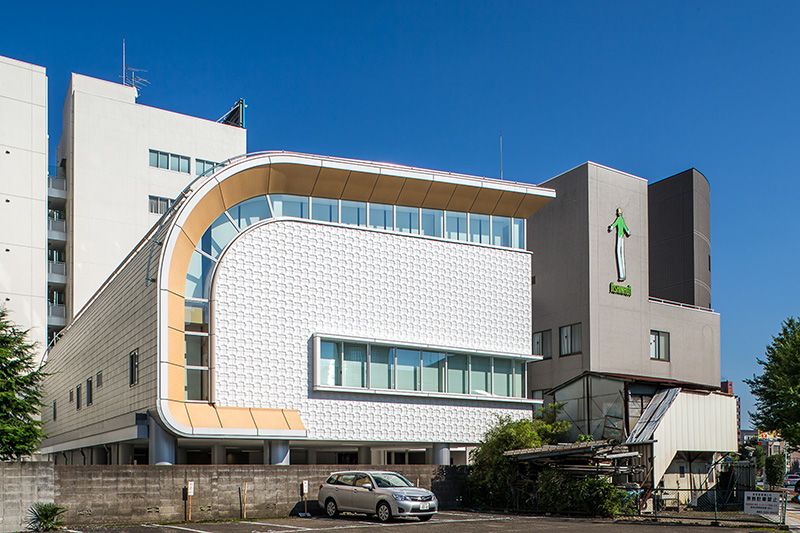 Ashinaga Rainbow House in Sendai
By 2014, three emotional support facilities called Rainbow Houses were completed in Sendai, Ishinomaki, and Rikuzentakata. To this day Ashinaga continues to provide spaces for children and families to work through their ever-changing grief through playing and sharing their stories with peers who have gone through similar experiences. Children have great potential to foster resilience when given the proper tools. A striking example of this is seen in this excerpt from an essay written by a high school student, who participated in our programs when she was younger:
"The void created from losing someone special will never be filled. But there are also things to be gained. There are people that I wouldn't have met and things I wouldn't have experienced if it weren't for the death of my father."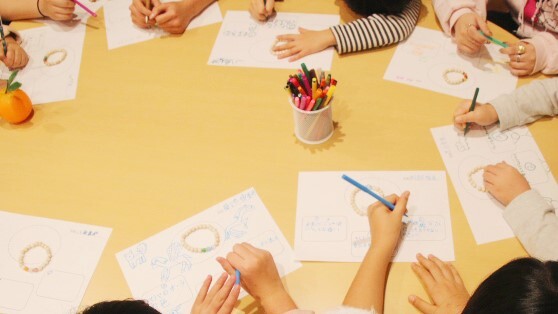 Children participating in one of the grief programs at Rainbow House.
Although a decade may seem like a long time, the grieving process doesn't end for those who are bereaved, regardless of how much time passes. According to a survey conducted by the Tohoku Rainbow Houses last fall, 54.9% of the guardians responded that they are still in disbelief that their spouses passed away because of the disaster. Through the survey we also received comments such as these from Ashinaga students:
"Although I have accepted parts of what happened, my feelings seem too complicated to acknowledge or express. Sometimes I feel fine, other times I suddenly feel depressed."
"Even though I've been told that time will solve everything, I still feel devastated."
This April, the children who were still in their mother's wombs at the time of the disaster will start the fourth grade, which shows that we still have a long way to go until every single child who has been affected by this disaster is self-sustaining. Ashinaga will continue to provide safe spaces for the families in Tohoku for as long as they find them necessary.
Over the past ten years, we have been supported by many donors from all over the world. We would like to express our deepest gratitude to everyone who has enabled us to continue the much-needed work to ease the trauma caused by this devastating calamity.
If you would like to donate online, you can do it here.
We also accept inquiries about donations by toll-free phone call.
Toll-free number: 0120-916602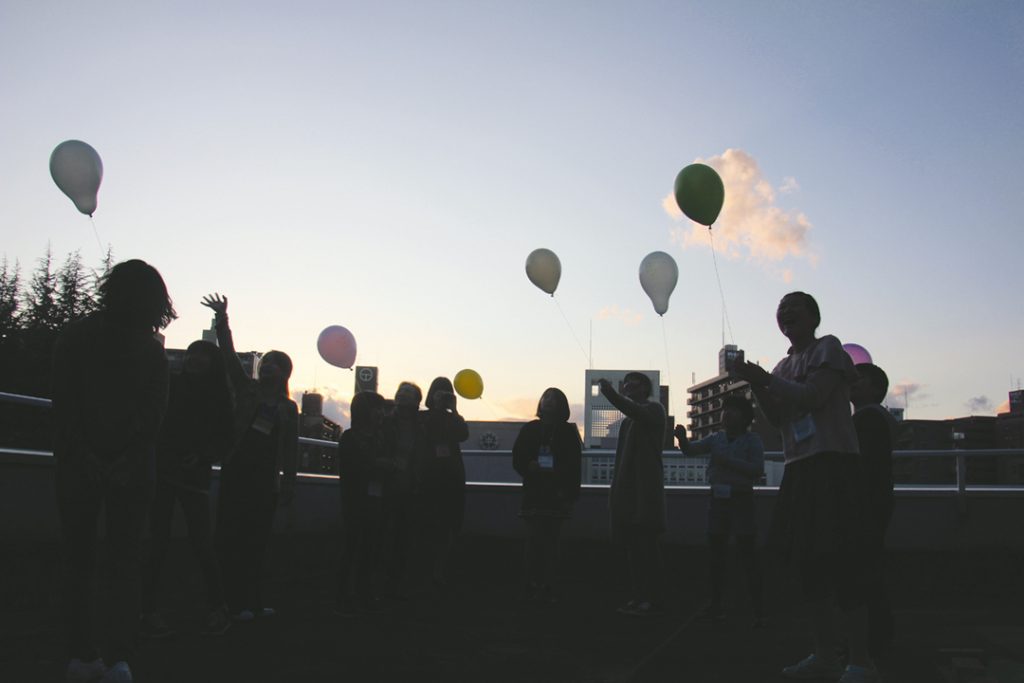 Children affected by the disaster wrote messages on the balloons and released them towards the sky, in memory of their lost family members.