Ashinaga France Holds Tsudoi Camp Under Theme "African Togetherness"
In early February, all 34 Ashinaga African Initiative (AAI) Scholars studying in continental Europe came together at the Ashinaga France's office in Paris for the 9th International Tsudoi.
The theme of this 2-day  tsudoi was "African Togetherness." The main objective was to bring Scholars together to encourage community, solidarity, and the sharing of resources among themselves. It was a great chance to motivate Scholars to continue their studies with more determination, provide them with tools to develop their professional and personal skills and host four special guest speakers.
During the weekend, Scholars were challenged to reflect on their skills, the importance of well-being in student life, new study methods, and the next steps of their Ashinaga Proposals. We also took this opportunity to help Scholars connect their daily activities to the core elements of the initiative, such as the leadership framework, purpose of tsudoi, their kokorozashi, and the AAI mission. We were also very pleased to award Justin as Scholar of the Year 2019, and to witness the Scholars elect their class representatives for the year.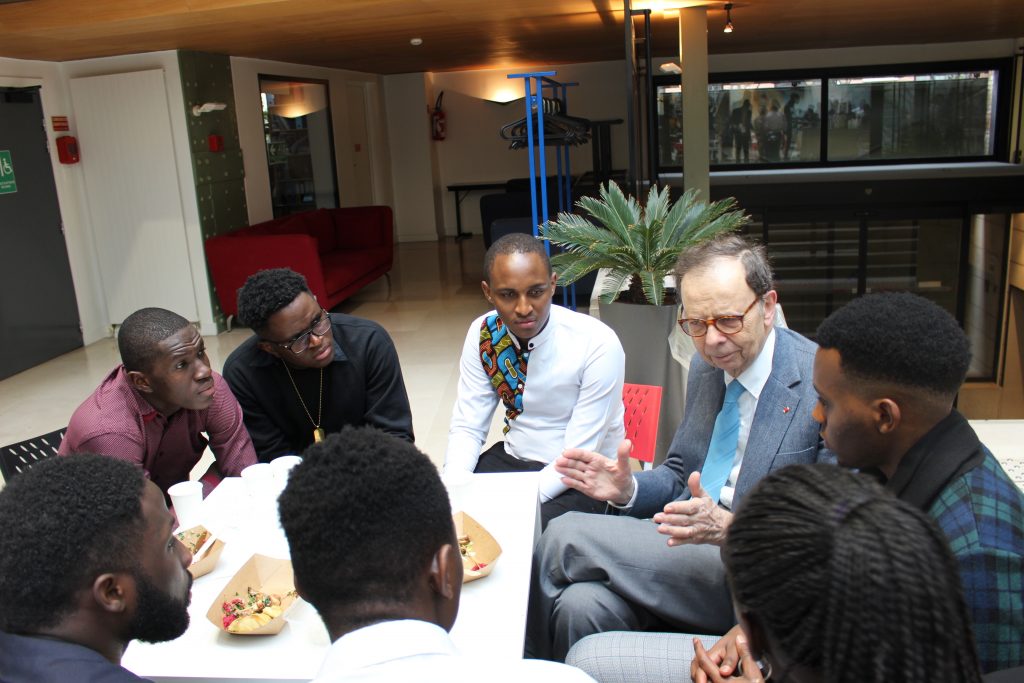 Mr. Louis Schweitzer meets with the Scholars over lunch.
One notable part of the event was a lunch and discussion session organized with our special guests: Mr. Louis Schweitzer, Chair of the Ashinaga Kenjin-Tatsujin International Advisory Council, Mrs. Noriko Tominaga-Carpentier, President of Ashinaga France, and Mr. Pierre-Yves Carpentier, President of the International Development Club HEC Paris Alumni. In addition, Scholars had the chance to meet with Mr. Jean Koïvogui, a Guinean entrepreneur who co-founded a geo-localization start-up called NexAfrica. Mr. Koïvogui spoke to the Scholars about his personal experience with both failure and success and encouraged them to develop an entrepreneurial mindset. This was a great moment to meet and exchange with inspiring figures that support Ashinaga.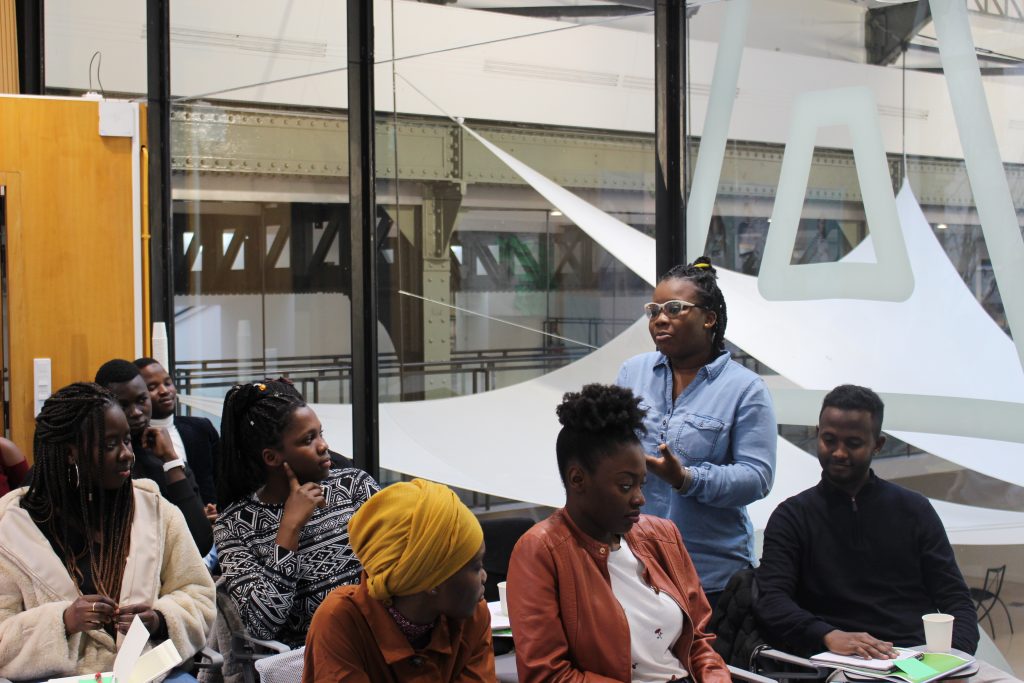 Popo makes her acceptance speech as the newly elected representative for Cohort 5.
At the end of the tsudoi, Scholars expressed that they were returning to their cities of study with more confidence and the tools to push their visions for the future into action. We hope every tsudoi results in students feeling better equipped to continue their studies and extracurricular activities. We look forward to seeing everyone again at our next International Tsudoi in Paris!
Learn more about Ashinaga's activities in Europe here.