Orientation & Tsudoi – Scholar Gatherings in Paris, France
Scholar Gatherings in Paris, France 
The end of summer is always a busy time for Ashinaga France, as Scholars return from enriching internships abroad to continue their studies, and new Scholars set foot in France for the first time. Ashinaga France hosts two events around this time every year to help Scholars start the academic year off on the right foot.
Orientation for New Scholars, August 2021 
In August, we welcomed four new students to begin their studies in France. We ran a week of orientation where students prepared themselves to study and live in France. We introduced them to their elder AAI Scholars, with whom they spent a few days exploring Paris and receiving good advice.
The new students also went to dinner with the President of Ashinaga France, Noriko Tominaga-Carpentier, and her husband, who learned about the students' interests and goals and gave advice on their future opportunities.
We then personally accompanied them to get installed in their new cities. The students have now spent over a month in school and are adjusting very well. We cannot wait to see how they flourish during their first year!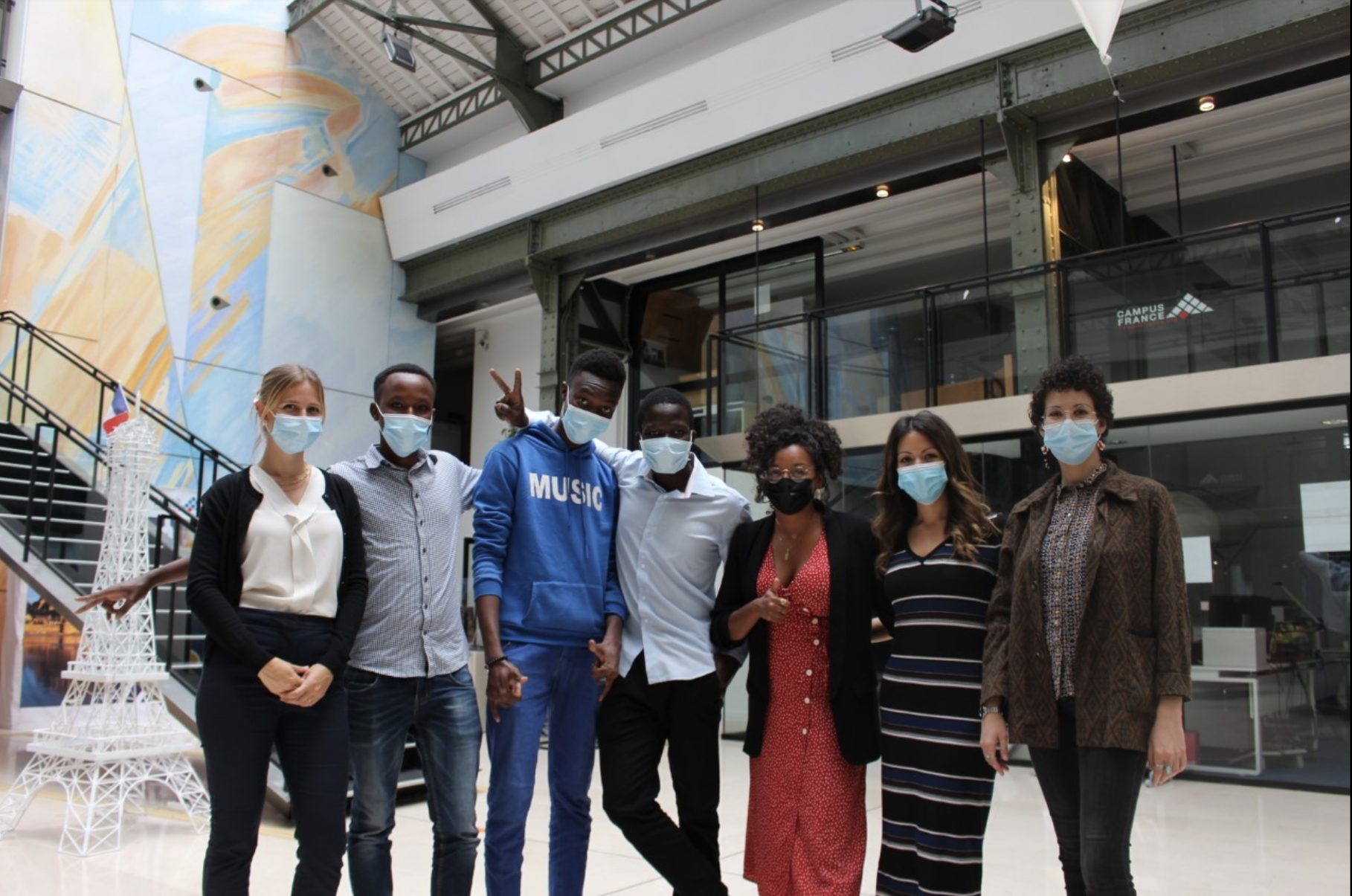 Picture of Ashinaga Staff and new Ashinaga Scholars at their Orientation in Paris, August 2021 (Cohort 7) 
Academic and Personal Development Tsudoi, September 2021 
We also had the pleasure to hold our first in-person tsudoi, or student gathering, since the beginning of the COVID-19 pandemic. We invited 11 students of our 5th Cohort of Scholars, who are just starting their third year of studies.
Since the emphasis of future tsudois will be on their professional skills, we dedicated this tsudoi to solidifying the foundation for their personal and academic skills and methods. We spent our sessions reflecting on the last two years' experience studying abroad. Scholars made concrete commitments to themselves for their final year before their intensive internships and search for employment. We were delighted to see that our scholars displayed true maturity and self-awareness regarding their management of their mental health and its related issues. They showed that they learned valuable lessons from their experience during this pandemic, which is also an indicator that our past tsudois covering mental health served them during difficult times.
Our tsudois have become increasingly refined and catered to the needs of our scholars. Our scholar's needs are collected prior to the sessions through surveys and one on one calls. We evaluate whether we have met these needs through scholar discussion at the end of tsudoi and surveys. Over the past few years, we have successfully developed and analyzed our content and delivery of tsudois, as it is an essential element of our leadership program.
We were also pleased to invite the President of Ashinaga France, Noriko Tominaga-Carpentier, and guest speaker Ms. Melissa Kerim-Dikeni. They gave great advice on balancing studies, volunteering, networking, and how to take risks and never stop learning. It was wonderful for our scholars to get back together, as well as for our SRCs to finally meet these students in person, after having worked with them for over a year virtually due to the pandemic!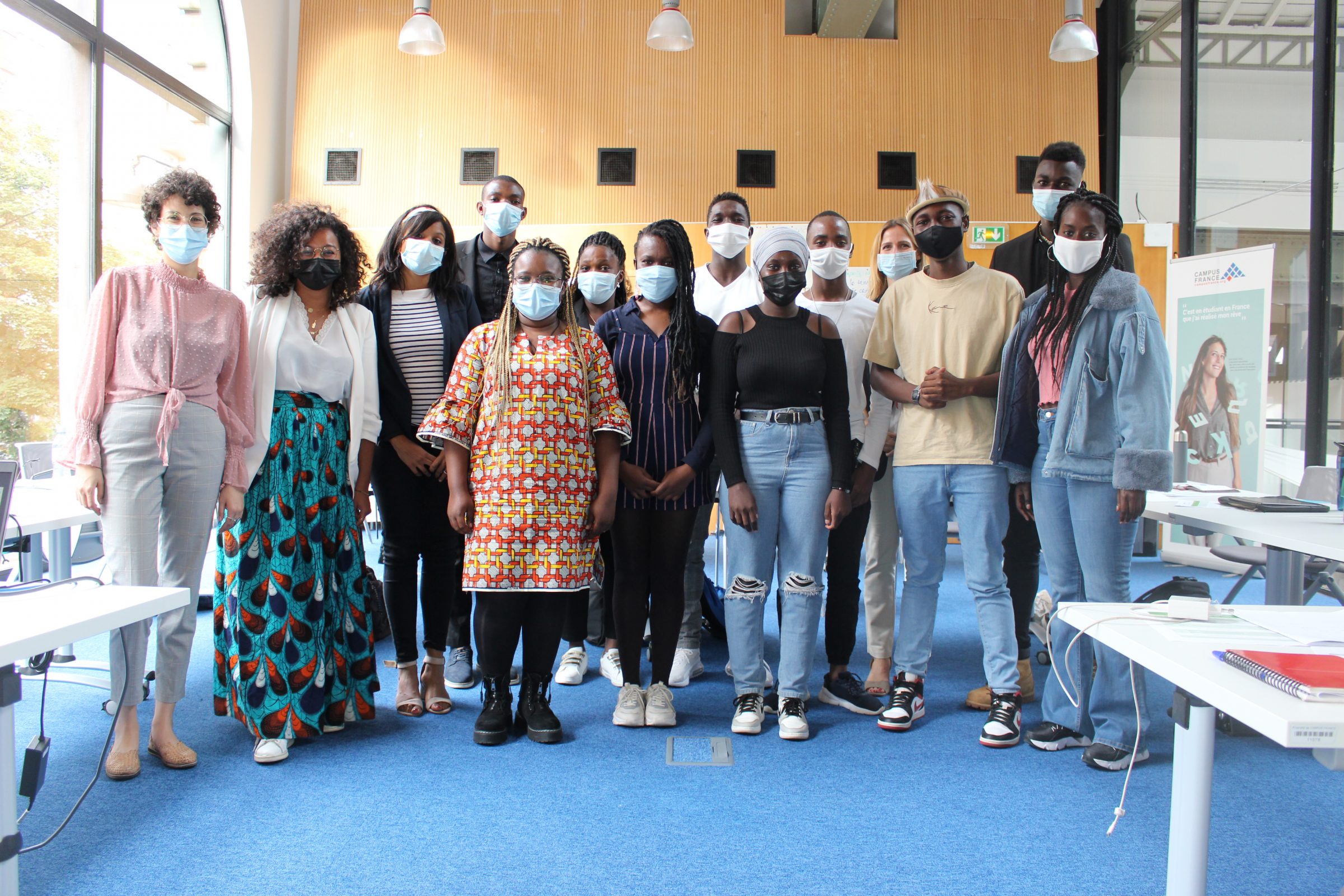 Picture of Ashinaga Staff, Scholars and Guest speaker at our France Summer/Fall Tsudoi in Paris, September 2021 (Cohort 5 & 6)