BUILD-in-a-Box: Amadou's Program to Teach Entrepreneurship
Amadou, one of the AAI Scholars from Senegal
While Amadou was in Senegal this summer for a mandatory renewal of his passport, he volunteered to lead an entrepreneurial camp for local students.
The camp, held over two days, was based on the Africa Leadership Academy's BUILD-in-a-Box model. BUILD stands for "Believe, Understand, Invent, Listen and Deliver".  The camp was held at the Ashinaga Senegal office and hosted 22 participants, five facilitators and was assisted by local staff members.
Amadou is an alumnus of the African Leadership Academy. Like many other alumni, he took the initiative to run entrepreneurial leadership camps in his home country, focusing on leadership development through applied learning. The program model aims to strengthen Africa's youth-level entrepreneurial ecosystem by igniting an entrepreneurial mind-set among youth and facilitating concrete opportunities for first-hand experience designing and leading social or business ventures.
Read more about BUILD-in-a-Box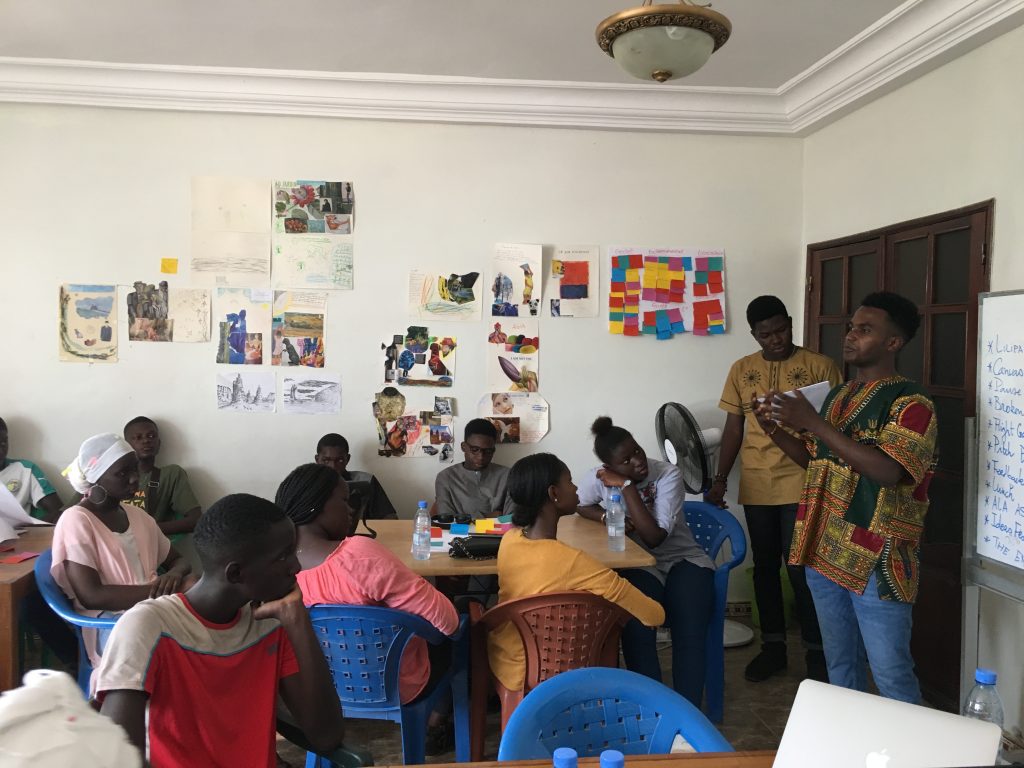 Amadou during the BUILD-in-a-Box program in Dakar
As the organizer and leader of the program, Amadou had to use French, English and Japanese to facilitate to effectively communicate with all participants.  He says that as an AAI Scholar, he wanted to be able to gain skills in entrepreneurship and time management, while managing groups of students from different backgrounds. He also wanted to improve his own leadership skills and gain self-confidence in public speaking.
After the camp, Amadou gave a presentation on the success of the program at Ashinaga's Headquarters in Tokyo. The Professional Network and Career Development (PND) team was extremely impressed by his achievement and asked him to lead and adapted version of the camp at the 2020 AAI International Tsudoi for the AAI Scholars in Japan.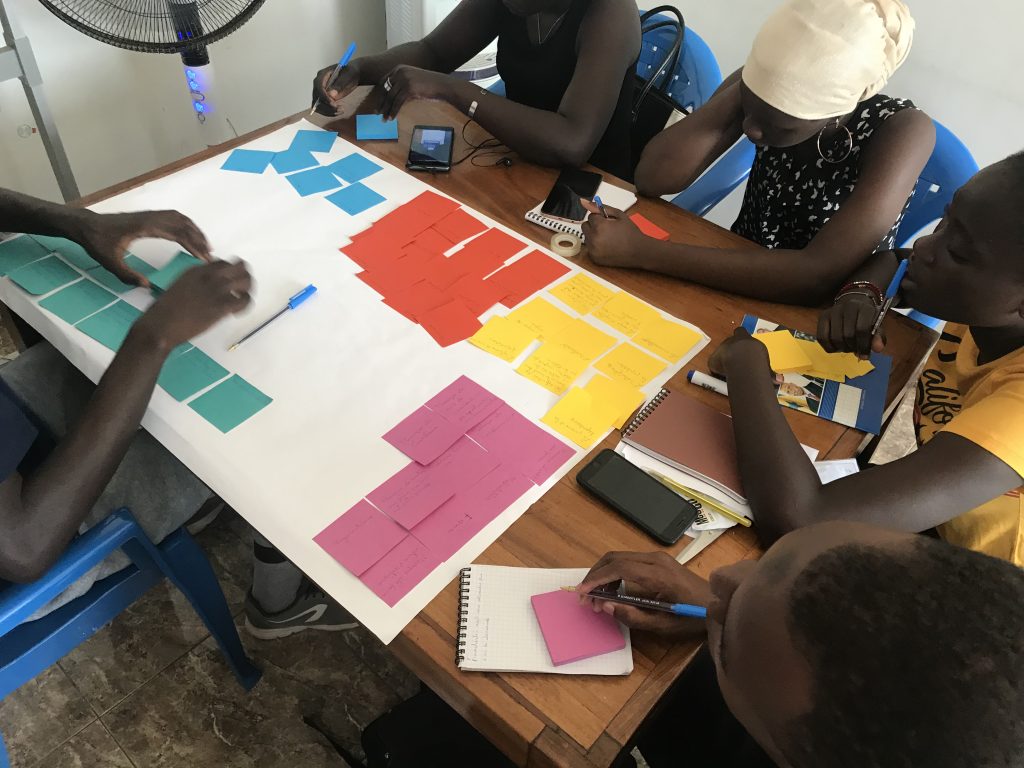 One of the workshops during the program
Amadou is one of the AAI Scholars from Senegal. He will soon complete his Japanese language studies, graduating from his language school in March.  He will be enrolling into university in April and study Global Business. Amadou has always shown a strong commitment toward the African continent.
"I dream of changing people lives in rural areas of Africa by creating businesses which will enable them to get employed. The main target will be women and young people who kept on moving from rural areas to the capital cities. I feel like it would make less opportunity cost in case we implement businesses in rural areas of Africa."
We are very proud of Amadou's achievements.
Read more about Ashinaga's activities in Senegal here.