First Street Fundraising In Two Years
First Street Fundraising In Two Years
The Ashinaga Student Fundraising Division held street fundraisers, organized mainly by Ashinaga university Scholars, on Saturday, Dec. 11th and Sunday, Dec. 12th in 14 locations in 12 cities across Japan,  for the first time in two years since October 2019.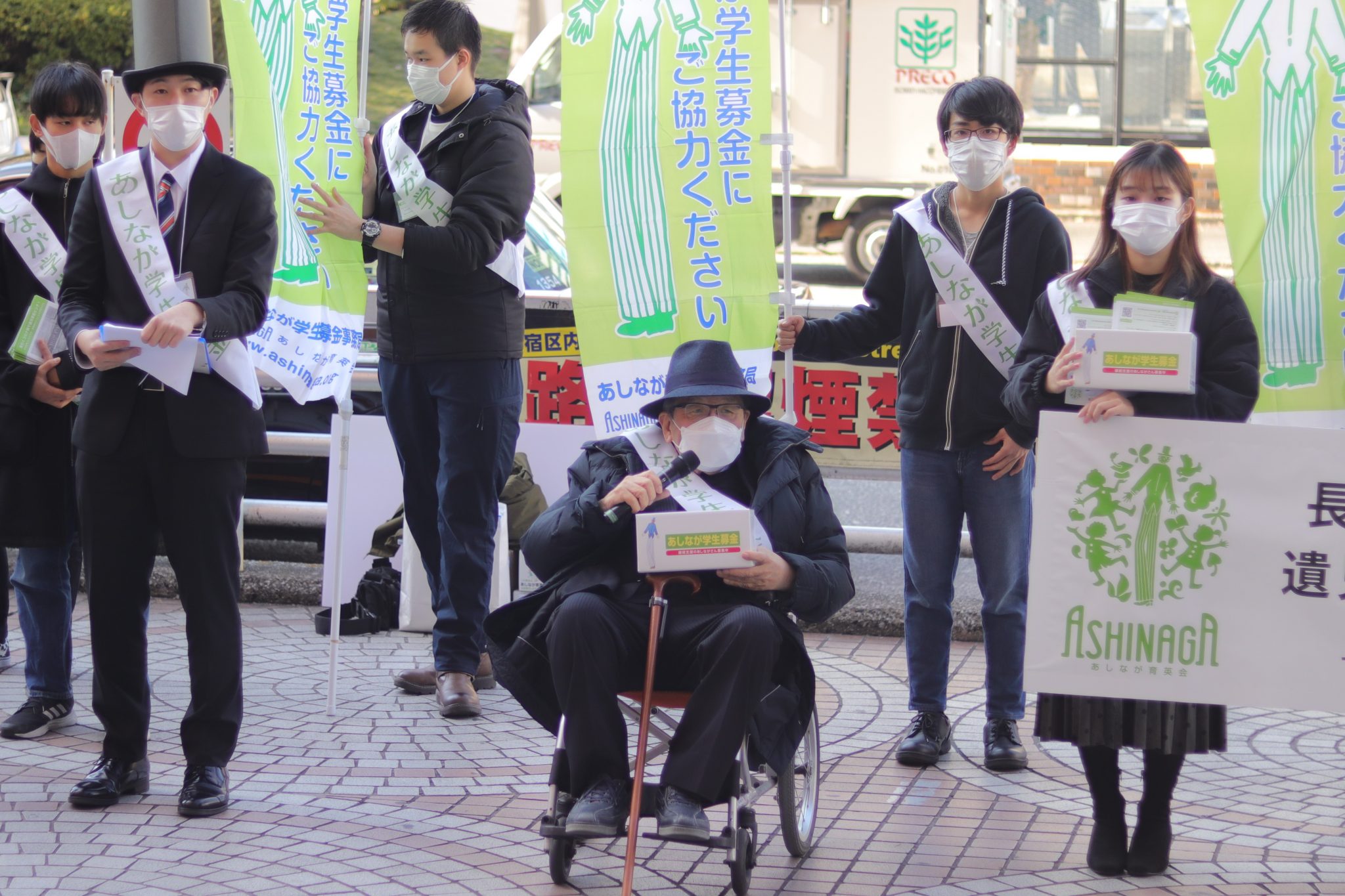 The catalyst for the event was Ashinaga's survey of guardians of Scholars, which was released on Dec. 4th. The survey revealed that more than one out of four guardians of orphaned students had no income and that the COVID-19 pandemic was causing more and more of our Scholars' families to face unprecedented levels of financial difficulties.
In response to the results of this survey, Ashinaga university Scholars decided to kick-start street fundraising for the first time in two years, saying, "Now is the time for us to stand up and advocate for ourselves."Starting with the opening ceremony in Shinjuku, Tokyo, on Dec. 11th, amid cold weather, 127 students appealed for support in 14 locations in 12 cities across Japan: Shinjuku and Kanazawa on Dec. 11th, Sapporo, Sendai, Takasaki, Kanazawa, Nagoya, Mie, Yokkaichi, Kyoto, Osaka, Takatsuki, Kobe, Hiroshima, and Fukuoka on Dec. 12th.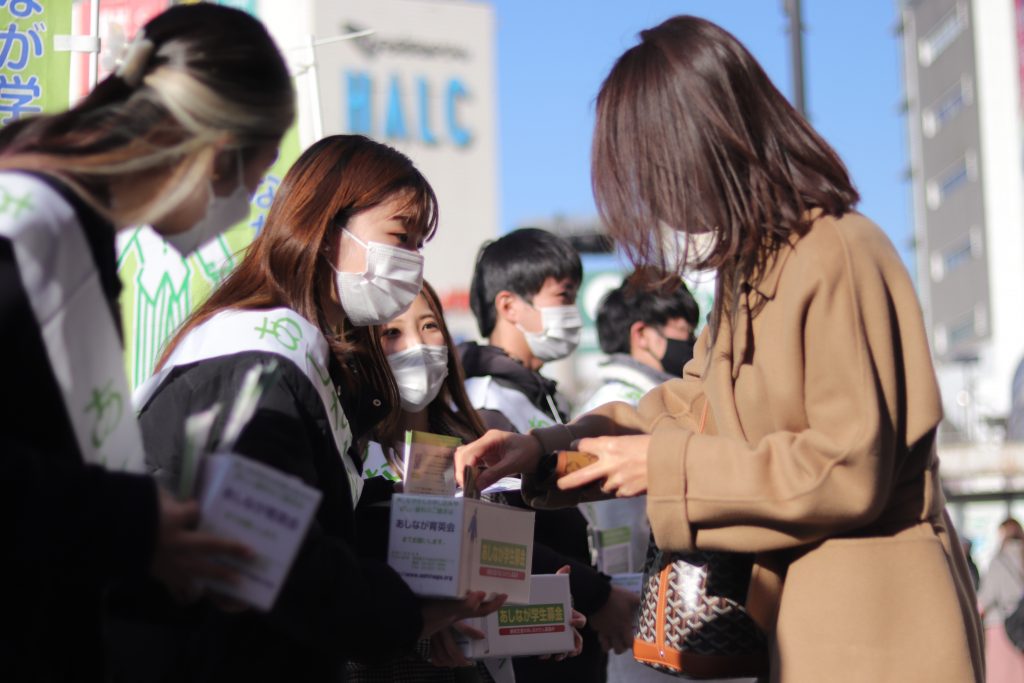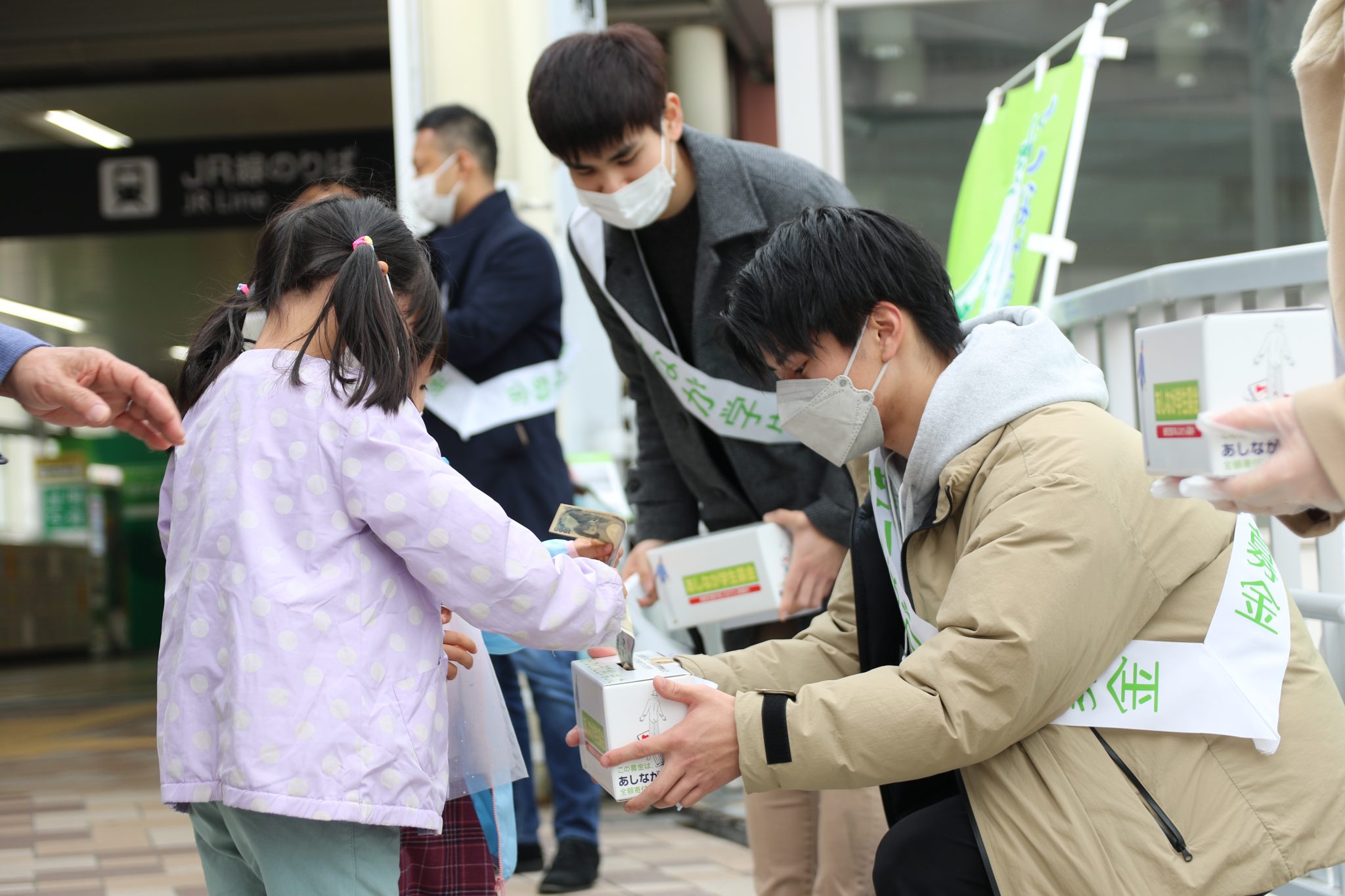 Despite the short amount of time, Scholars received many donations directly from donors in their donation boxes. Many supporters came to the event after learning about the revival of street fundraising through the news reports. We would like to express our heartfelt gratitude to all those who responded to the students' passionate desire to support orphaned students and their families.