Working with Japan's Undouka: insights from past interns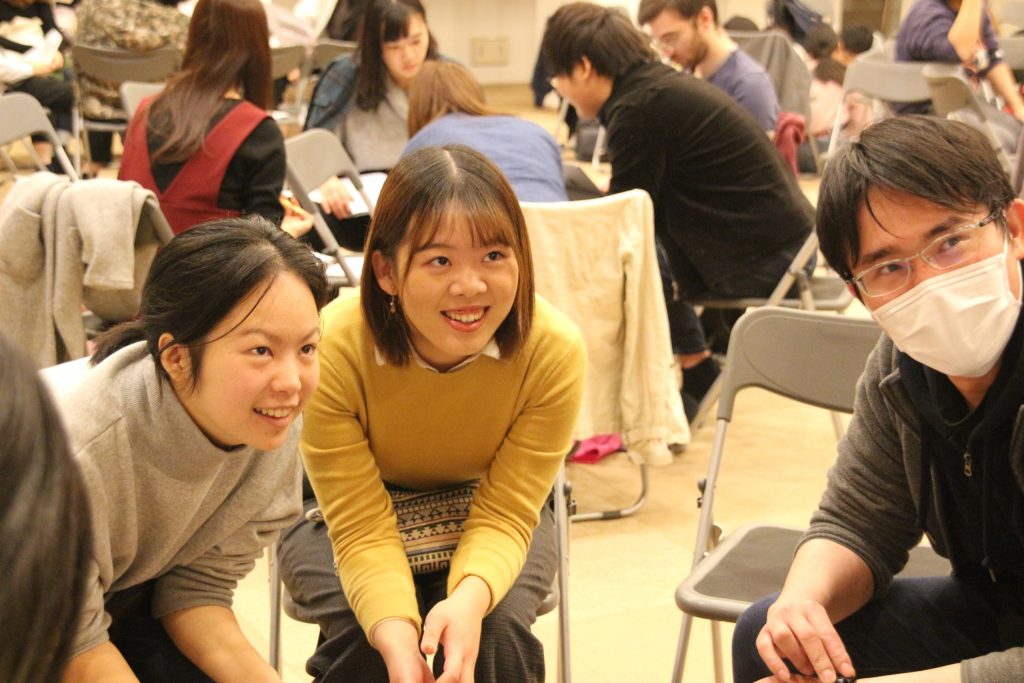 For the very first time in 2018, Ashinaga interns joined the Undouka (Student Activities) Division. Their role included supporting our activities and events in Japan as well as fostering a more global outlook amongst our Ashinaga Japanese Scholars. We asked three interns who helped organise bokin in the autumn of 2018 to share their experiences.
The Ashinaga gakusei bokin is a street fundraising activity created by students in the 1970s to both raise awareness and funds to support those who had lost one or both parents. Students, staff members and volunteers gather every Spring and Autumn at more than 200 train stations across Japan to ask passers-by for donations and to share their experiences and stories with the public.
Qian Yi Quek, a Philosophy major from Singapore, was one of the interns working on the street fundraising last year.
'This was my first time experiencing a street fundraising campaign with Ashinaga. I had heard from the Japanese students that a four-day fundraising on the streets in downtown for eight hours a day was incredibly hard. But I was lucky enough to be partnered with one of the students that I knew well. Even then, I was incredibly nervous, and when I thought about having to yell out loud in public, I lost all confidence in my Japanese abilities. Rather than using the scripted text, my fundraising partner decided to share his experience of loss, how the Ashinaga Scholarship is helping him, and his gratefulness. His story both left a deep impression in me and filled me with courage. When it was my turn to call for donations, I took a long breath and began. Once finished, my partner looked over at me and gave me a re-affirming nod.'
Qian fundraised for four days alongside both Japanese students and Ashinaga Africa Initiative Scholars. Living and studying in Japan poses several challenges African Scholars have to face. Through our activities, we would like to create opportunities for people from different countries and backgrounds to get together and learn from each other. As Qian continues,
'Even though he was in the process of learning Japanese, and still didn't have much confidence, my fundraising partner did his best in his fundraising calls. This was truly encouraging. This experience also reaffirmed the importance of education for me. Not just studying at a desk, but the chance to be able to learn about and understand a variety of cultures and traditions beyond your own. It's through these activities and experiences that we can build a diverse society,'
By the end of bokin, Qian was surprised at how successful the campaign proved to be. Not only she was able to collect donations, but she also heard encouraging and supportive words from the people passing by.
''Please try your hardest, education is the strongest weapon that we have!' said an older woman expressing her support as she was putting a few coins in our box. Even after she left, her words resonated with me. It made me realize why street funding is so important to the Ashinaga Scholars. Her words, more than any donation could have done, warmed my heart beyond expectation."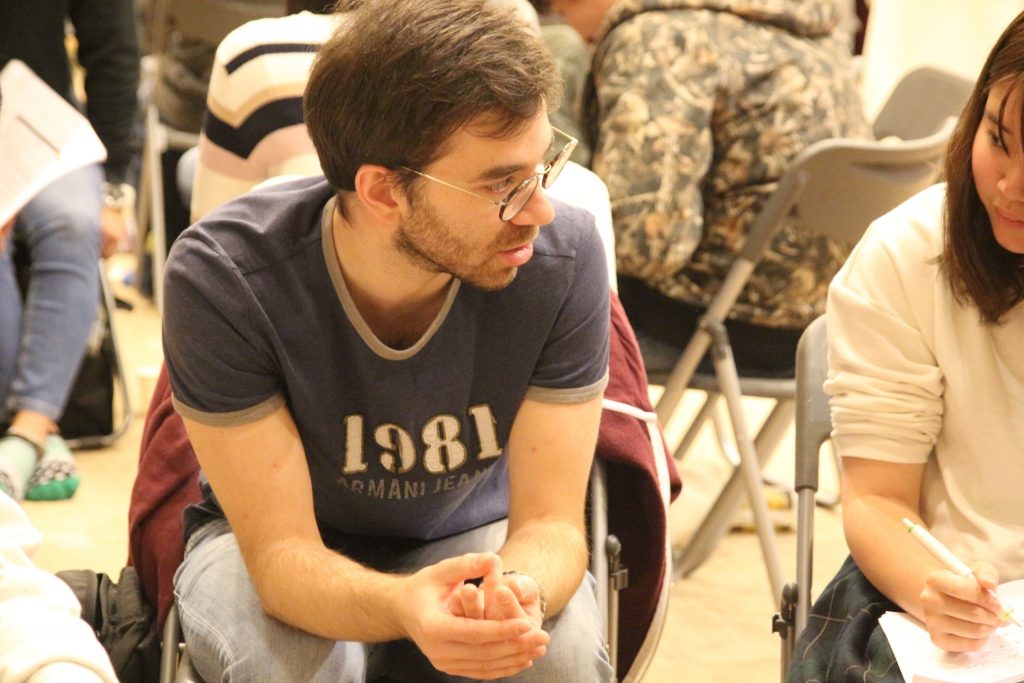 Leonardo Ligabue, currently studying Japanese in Italy, was also surprised to see the how passionate Ashinaga students were in carrying out their fundraising activities. He said,
'Many would not simply ask for donations but instead choose to share their own personal stories to passers-by on the street. People may think these campaigns are designed with the sole purpose of raising funds. In fact, the students use them as a way to express their own feelings and thoughts. At times, I felt overwhelmed by the students' stories, but I believe fundraising together got us closer and gave me a chance to learn more about their experiences.'
Lillian Shi, originally from China, says that she was mostly surprised by bokin's success. Coming from a culture where street fundraising is uncommon, she had several reservations about participating in such campaign.
'Before we started, I was nervous, and my head was full of concerns 'how do you go about public fundraising?'; 'It's embarrassing to stand in a public place and yell so loudly'; 'Will passers-by donate money?'. However, when I actually stood there alongside the students, I realized that you are able to feel people's warm heart and kindness through these activities.'
Lillian had a positive experience at the fundraising event and mentioned that it was not just a precious opportunity to help Ashinaga gather funds, but also to foster relationships between older and younger scholars, and between scholars and the interns themselves.
'What moved me the most was listening to the Scholars' calls for donations. Up until my internship with Ashinaga, I had never known anyone who had lost their parents. However, through this experience I was able to learn their stories, and I think that I came to understand a small piece of the hardship in their hearts that you usually are not able to see. I was sad when I realised that this would probably be the last time in my life that I would have the chance to do this type of street fundraising. However, my memories of all the work we put into our fundraising will always be a precious treasure to me.'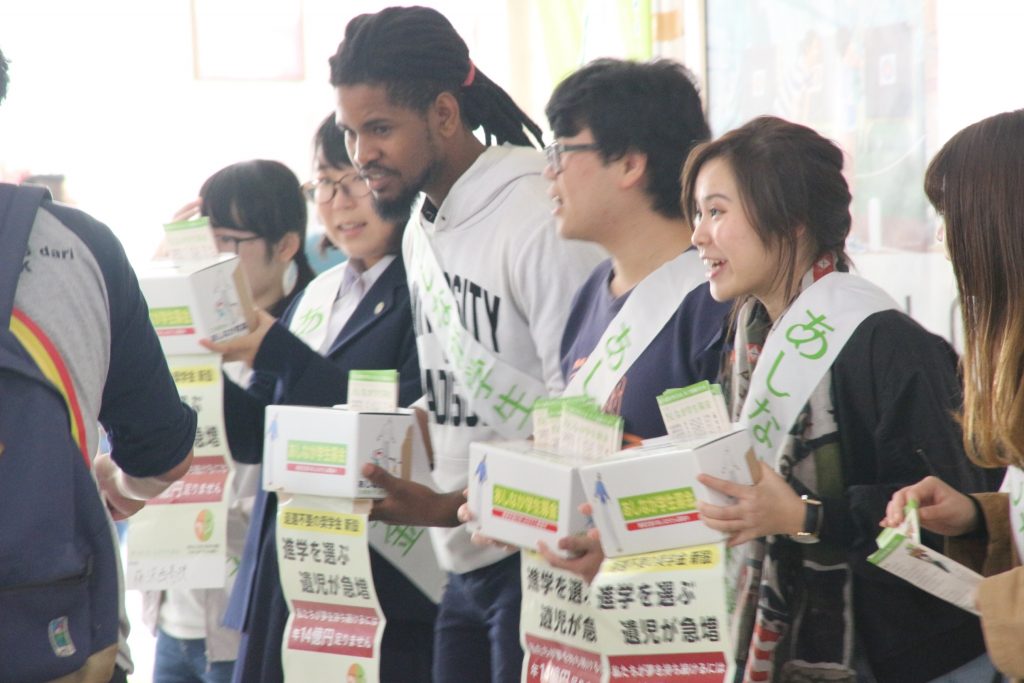 The Undouka Division was very pleased with the work the interns have done this year. They have brought many precious new ideas and perspective into the team and helped us achieve our goals for this year.
Applications for the 2019 Internship Program are now open to submissions. If you are interested in a vibrant experience in a Japanese nonprofit organization, have a look at our vacancies here. If you were interested in joining the Student Activity Division and participate in our bokin street fundraising and tsudoi summer camps, please visit this page.
Ashinaga Japan Internship Application Deadlines Reminder (23:59 JST)
To work at our Autumn Program (Sept-Dec 2019): July 1, 2019
To work at our Winter Program (Jan-Mar 2020): October 1, 2019